The Fresh and Bold Way to Color-Block Like a Celeb This Season
There are a lot of things I'm looking forward to this spring, which officially starts this Thursday, March 20th—warmer weather, sunnier days, more green stuff. But one thing I find hard about leaving winter behind is shedding my dark wardrobe—wearing head-to-toe black, layer-upon-layer, is one of my favorite ways to cocoon myself when it's cold outside.
This year, I'll be taking a cue from celebs like Kylie Minogue, Fearne Cotton, and Scarlett Johansson—I'll wean myself off an all-black wardrobe with splashes of bold solids and metallics, all color-blocked in with my transitional black pieces. Like this.
Kylie Minogue looks dead-cool and like the consummate pop star wearing black and gold in London this morning:
Fearne Cotton wears her black to work with a kicky purple-and-red skirt: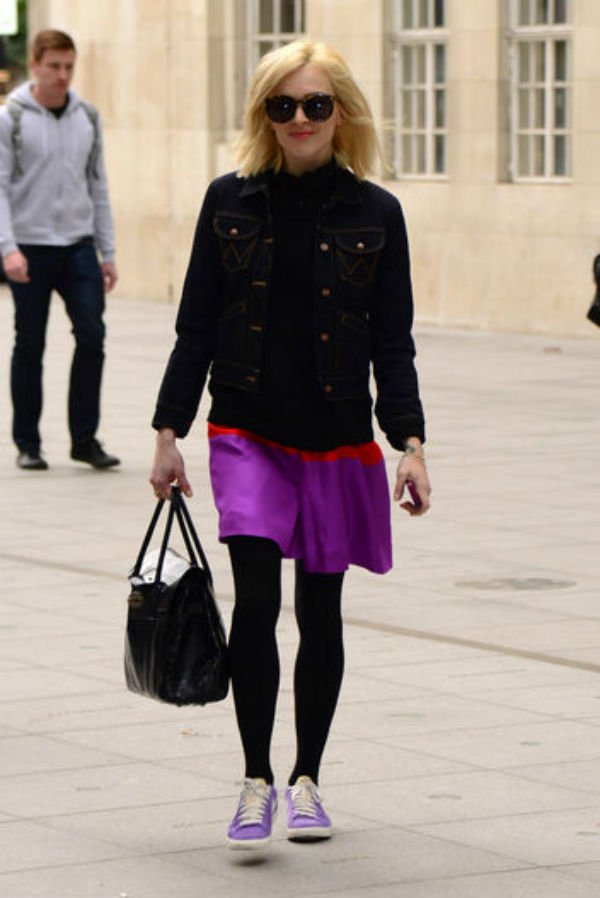 And Scarlett Johansson lets her black take a backseat to her lipstick-red Michael Kors pantsuit: