Whether it's your eye makeup or foundation, these top 10 makeup artists-approved tips cover all the areas to apply your makeup flawlessly. So make the most of your makeup with these life-changing tips.
1. Don't Powder Your Entire Face
Photo: koreadepart
Applying translucent powder helps set makeup for a flawless look but that doesn't mean that the entire face should be powdered abundantly. Rather focus on powdering the T-zone, under eye area and along the sides of the nose for a smooth finish.
2. Apply White Liner As Base
Photo: cosmopolitan
Cover your eyelids with white eyeshadow or liner as base to make the main eyeshadow shade pop brighter.
3. Hold The Very End Of A Makeup Brush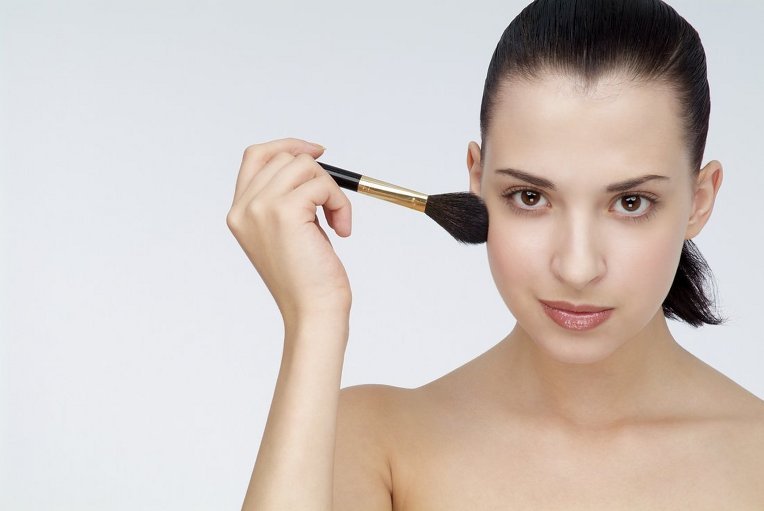 Photo: blog.daum
– advertisement –
When applying foundation, blush, bronzer etc, hold the very end of the brush for a softer look. This way less pigment is transferred to the skin and the makeup turns out more natural.
4. The Right Way To Apply Concealer
Photo: lumene
When using concealer under the eyes, be careful not to use too much. Tap a tiny bit of product with your fingers and blend using your fingers first. Then use a buffing brush to blend any hard lines.
5. Clean Your Makeup Brushes With Eye Makeup Remover
Photo: zuri
Cleaning makeup brushes on a day to day basis is an important part of hygienic beauty regime. Not cleaning brushes increase the chances of breakout and infections. So clean your makeup brushes with waterproof eye makeup remover first. Then use some gentle facewash to cleanse away any residue of makeup remover. Lastly, rinse thoroughly to get rid of any residue.