#21 Curl your lashes faster
Think of a curling iron for your lashes, by heating up your lash curler you will get a better result. Remember to let it cool down just a little bit before using it on your lashes.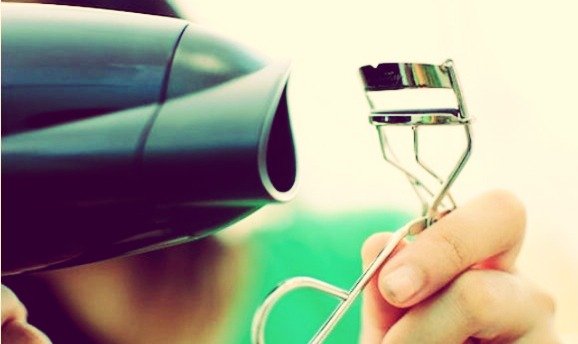 #22 No more upper eye mascara smudges
Just place a spoon on your upper eye lid when applying mascara to avoid getting smudges.
#23 Brighten up those stained nails
Just soak your nails in a some lemon juice and watch them brighten up