Love is an internal feeling that can't be express with few words. But when it comes to express we forget the words. So here we have added few lines of love quotes for you to express your feelings, check.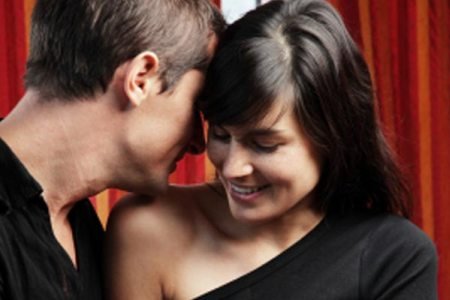 So long as we love we serve; so long as we are loved by others, I would almost say that we are indispensable; and no man is useless while he has a friend.
To love someone is nothing. To be loved by someone is something. To love and be loved by someone is everything
ONE day you'll meet someone who doesn't care about your PAST, because they want to be with you in your FUTURE
Give, but don't allow you to be used. Listen to others, but don't lose your own voice.
There's this place in me where your finger tips still rest…
Your kisses still linger and your whispers softly echo.
………It's the place where a part of you
Will forever be a part of me.
I feel so empty, lost in the woods…..
But love the silence inside
I want to be alone and
Scream my pain out loud….
I MISS YOU!!!!!!!!
Don't ever change just to impress someone.
Change because it makes you a better person
And leads you to be a better future.
If you love her, protect her
Like your daughter, love her
Like your wife and respect her
Like your mother….
True love doesn't happen by accident.
It's deliberate, it's intentional
It's purposeful, and in the end
It's worth it.
Someone who really loves you see,
What a mess you can be,
How moody you can get,
How hard you are to handle,
But still wants you in their life.
Don't wait until it's too late to
tell someone how much you love,
how much you care. But when
they are gone, no matter how loud
you shout and cry, they won't hear
you any more……
Everyone says that loves hurts, but that's not true. Loneliness hurts. Rejection hurts. Losing someone hurts. Everyone confuse these things with love but reality, love is the only thing in this world that covers up all the pain and makes us feel wonderful again.
Love many things, for therein lies the true strength, and whosoever loves much performs much, and can accomplish much, and what is done in love is done well.
I wanted to show you how much I love you.
I thought of writing you a poem;
Thought of singing you a love song;
Even thought of picking you the moon.
But all those attempts fail when I remember
Your love, beauty and caring heart!
Some people come into our lives,
Leave footprints in our hearts,
And we are never ever the same.
Love can touch us one time and last for a lifetime,
and never let go till we're gone.
"When you are in love and you get hurt, it's like a cut… it will heal, but there will always be a scar
The most eloquent silence; that of two mouths meeting in a kiss.
Never close your lips to those whom you have already opened your heart
We come to love not by finding a perfect person, but by learning to see an imperfect person perfectly.
Meeting you was fate, becoming your friend was a choice, but falling in love with you was beyond my control.