The highlight of London Poppy day is by none other than Duchess of Cambridge, Kate with Duke William visiting military servicemen, supporters and women in an exclusive calf-length red coat by Claret LK Bennett. She was looking pretty as ever. However, camera's vision sometimes becomes so cruel to find even the tiniest detail which must be hidden. Her beautiful Chestnut locks have been praised ever for being bouncy and glossy but unfortunately, her grey hair roots were quite prominent when she was among poppy girls' members, military servicemen and women. Normally, she is seen with her hair parted at the side but now, they look parted in middle which is somewhat unusual.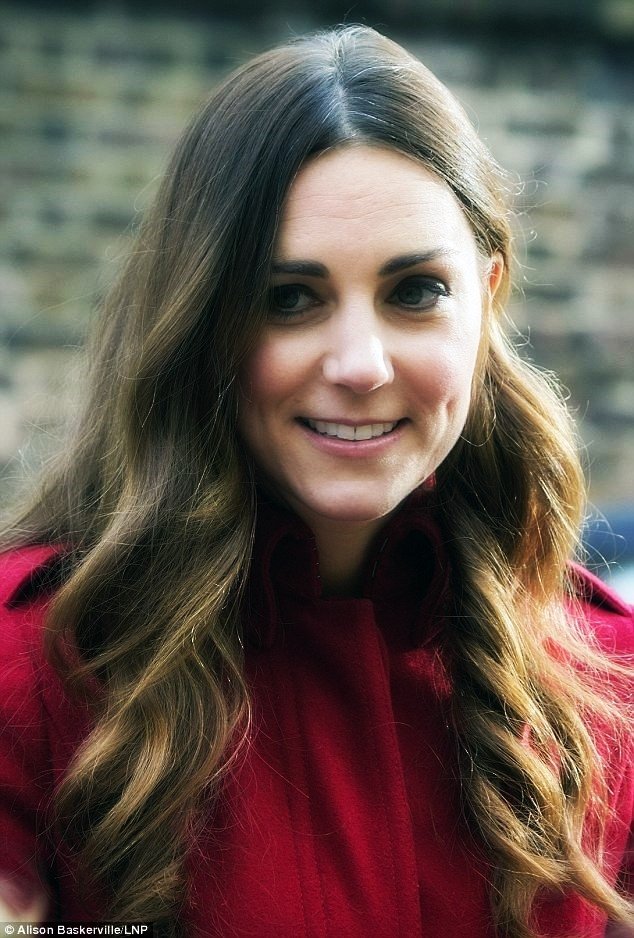 It looks like the Duchess has lost the bounce of her hair as her hair becoming thinner. What might be the REASON behind this? It is normally assumed that pregnancy can be the reason of hair graying. According to Galvin Jr., the hair dresser, "If, when pregnant, you use an anesthetic grey hairs may develop. It's a huge shock to the system sometimes sends the hair bulb to sleep causing the hair to lose its natural pigmentation,' He suggested to part the hair at the side where greys are not prominent.
According to him, if women are getting their hair roots grey during pregnancy, they will get their original pigmentation back in a few months. So if Duchess is passing through that process of hair graying, hopefully she will get her chestnut shade back in a while as the baby is 4 months old now.
Some women do no dye their hair while they are pregnant or breastfeeding, as they believe that the chemicals used in hair colors will harm the baby. To some extent, it is true, but on the other side, modern hair dying techniques quite lighter and herbs based colors and chemicals which make easy for woman to visit salon confidently.
Kate is definitely doing something to fight against these grey roots. She has been using vegetable based hair dyes and subtle low-lights applied. Her visits to the Richard Ward Hair and Metro spa in Chelsea were consisting of daily 4 hours visits.
Errol Douglas, the celebrity hair stylist said: 'I recommend vegetable dye and color glosses to my clients when they're expecting. They're safe and take them through those months with a gentle solution to keeping roots at bay.'