Every woman has something that bothers them about their hair. Some are plagued by frizz and some could do without their curls, while others despise their straight strands. Now, we bring to light the hair issue that is limp, fine hair.
Women with finer hair tend to be stuck when it comes to styling their strands. Heat styling tools can wreak havoc on your thin strands so typically, ladies with limper locks tend to accept their hair fate and rock their natural texture. We are here to tell you that you have just as many choices in the hairstyle department as you fuller haired friends. Click through the slideshow above to find our favorite hairstyle picks from Pinterest that will make everyone, even your thick-haired friends, jealous.
Finer hair tends to be more cooperative than fuller locks, so try tying your hair into this ultra cool knotted bun. Tease and pull out the hair a bit to create the impression of thicker, more voluminous […]
Adding a bit of wave and texture to fine hair will give it that extra bounce and body you've been looking for.
Image via Pinterest; Source: Bracesandlaces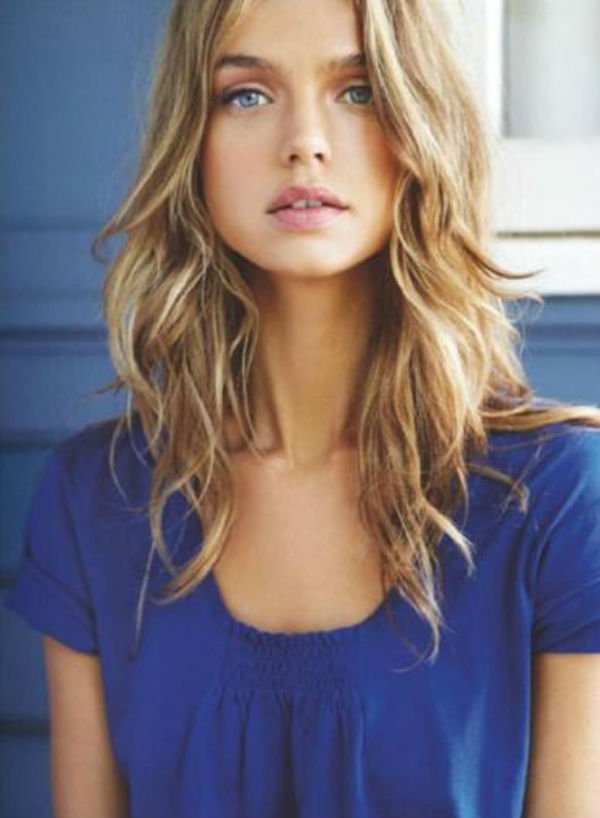 Putting your hair in a half-up, half-down style will give the appearance of fuller locks by separating the hair into two sections. Keep it loose and simple and make sure to keep some volume at the […]
A cool, heavy fringe is a great way to create the illusion of thicker, fuller hair.
Image via Pinterest; Source: thelibertinezine
Some side braids can end up looking sloppy and disheveled throughout the day, but a thin and elegant braid like this will look polished from morning to night.
Image via Pinterest; Source: chi-hagihara
Fine hair doesn't get weighed down like thicker hair does, so throwing your hair into a simple bun is a great way to look effortlessly chic.
Image via Pinterest; Source: killianandco
A deep side part is an easy way to create a ton of volume at the roots. If center parts are more your style, just make sure you add some texture to your crown to prevent your hair from looking limp and […]
Why not sweep your hair up into an adorable milkmaid braid? I think the more tousled the better, so feel free to keep it loose and textured for a more boho take on the look.
Image via Pinterest; Source: beyondthewater