Can it be? Is spring finally here? Well, considering how the winter played out, I'm not holding my breath. But this climate-driven roller-coaster ride does mean one thing: We'll need some serious transitional outfit inspiration. So let's head on over to the 50-degree streets of Paris for some sartorial cues on how to finally say goodbye to winter for spring. (Hopefully.)
OK, so you may think this pic of blogger Lauren Kennedy Malpas is just another excuse for me to obsess over pink coats—especially her Carven one. But the great think about a pastel winter coat is that the color is appropriate for spring, but the weight still keeps you warm on testy days. Plus, I love how she busted out her open-toe Chanel heels but wore a pair of pink socks—for fashion, function, or both.
This Paris Fashion Week attendee took layering and prints to a new level with a tailored, wide-striped Dries Van Noten blazer worn over a contrasting narrow-striped Vanessa Bruno blouse. Then she finished off her menswear-inspired look with skinny Acne jeans and edgy, studded brogues by Church's.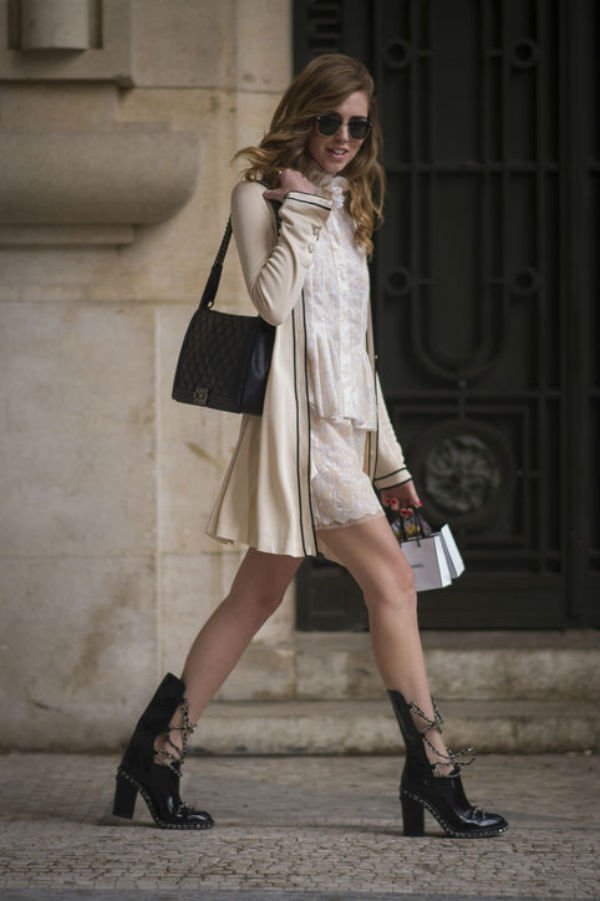 The Blonde Salad blogger Chiara Ferragni—clad in all Chanel—kept warm in delicate lace by throwing on a long cardigan and cutout boots. (I honestly DIE for those boots.)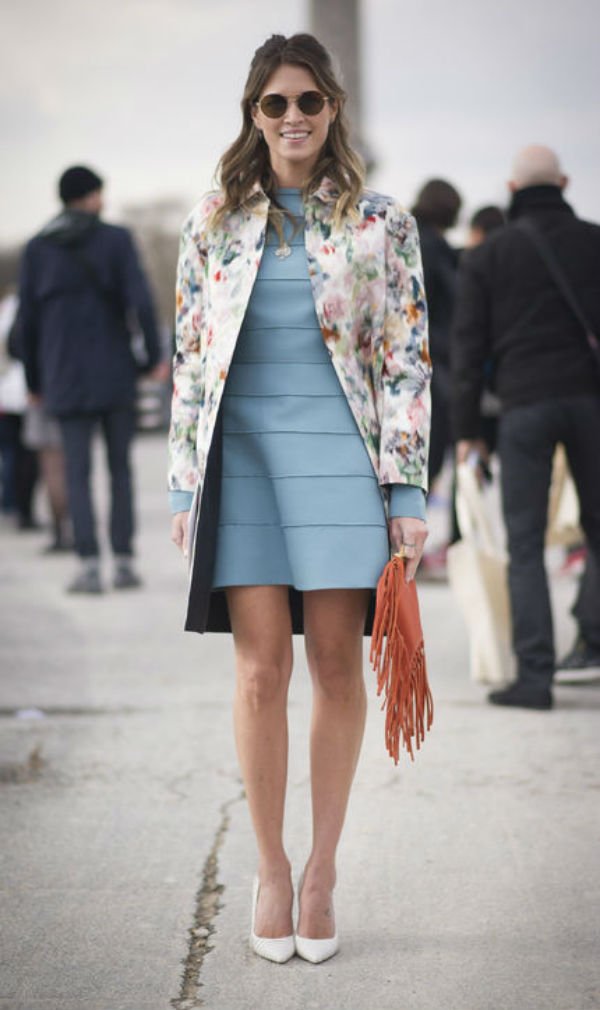 Nothing says "springtime is here!" like dreamy watercolor florals—especially on a long collarless coat like Helena Bordon's. The jacket pulls double duty as the statement piece of the outfit and a warming layer.
This PFW guests makes the most of her Louis Vuitton cape by wearing it as a spring jacket layered over a contrast-collar shirt and distressed jeans.