We're big believers in starting off the new year with a good manicure. You don't need to do anything crazy (we're looking at you with the stiletto nails), but a good color and well groomed fingers will do the trick. The ladies of Instagram agree that 2014 calls for some stunning tips, and they brought out their prettiest, most chic manicures for the year.
Take a look at our picks for best nails of the week above, then submit your best work by using the hashtag #NailCall and tagging us @BeautyHigh!
Start the year off right with an amazing manicure!
@Agarutti kept her nails simple with champagne polish, but the bow on her ring finger keeps things interesting.
@Alicialynnn's purple nails have plenty of shimmer and sparkle.
@Emidones' nails are the most feminine combination of pink and silver with a touch of glitter.
@Keplernailz went for a turquoise marble manicure and we love the result.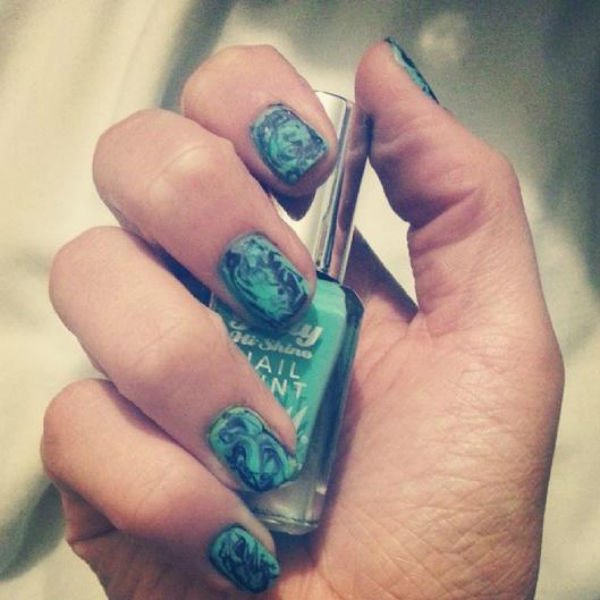 This silver nail art on @Nailartbysig is so subtle and chic.
@Nananailpolish's nails are a perfect V-shape with carefully placed glitter and we love them.
@Theglitteryblog's nails are the coolest combination of pink, black and white with a hint of geometric art.
@Tstani's ombre teal nails are simple and fun, a perfect manicure to start the new year with.