It's looking like this beast of a winter is starting to wane (hallelujah!), and I don't know about you, but I'm ready to show some skin again. Last night, I found the first purchase for my pasty body's reentry to the world (a spray tan will definitely be in order) at an intimate dinner toasting the new line Carmella, designed by former model Katheryn Rice. It was hosted by Margot Robbie and stylist Christina Ehrlich. We sat at WeHo's Petit Ermitage rooftop and feasted our eyes upon gorge guests wearing gracefully seductive pieces that look just as comfy as enticing. See a pretty sampling of the outfits each celeb guest donned below, view the entire collection here, and tell me just how ready you are to slip into something flirty again!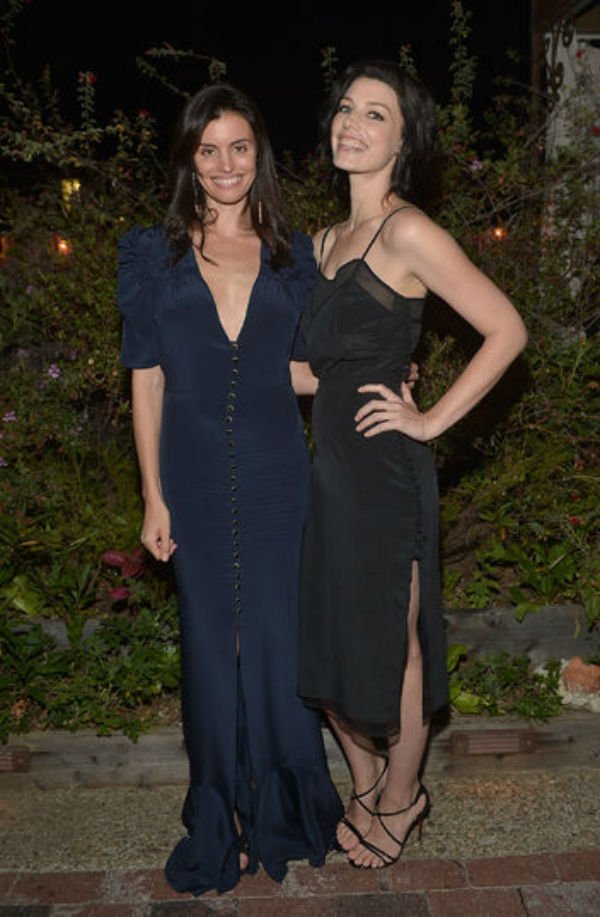 Designer Katheryn Rice and Jessica Paré cozy up in Carmella's sliplike fabrics and vintage-inspired buttons. I love that neither of them look too overtly come-hither, just flaunting what they've got with ease. The muted color palette helps, right? What do you think—would you rock that severe of a plunge or high of a thigh-slit?
Margot Robbie's new hair color really pops in this creamy pants-top combo. I'm not sure it would look as good with her Wolf of Wall Street blond locks. Thoughts?
Does Molly Sims ever fail to look smokin' hot? Rocking the black-and-white trend with newly rouged tendrils, I'm calling this the ultimate date-night ensemble.