It is the basic desire of everyone either man or woman to look best and fashionable. So, the designers lunch new collection with amazing styles to make the look of their customers more trendy and classic. The women are always famous because of dressing and curiosity with the changing fashion trends. But it is now the story of past, now a day the man are one step ahead then woman in picking and following the latest trends in Fashion.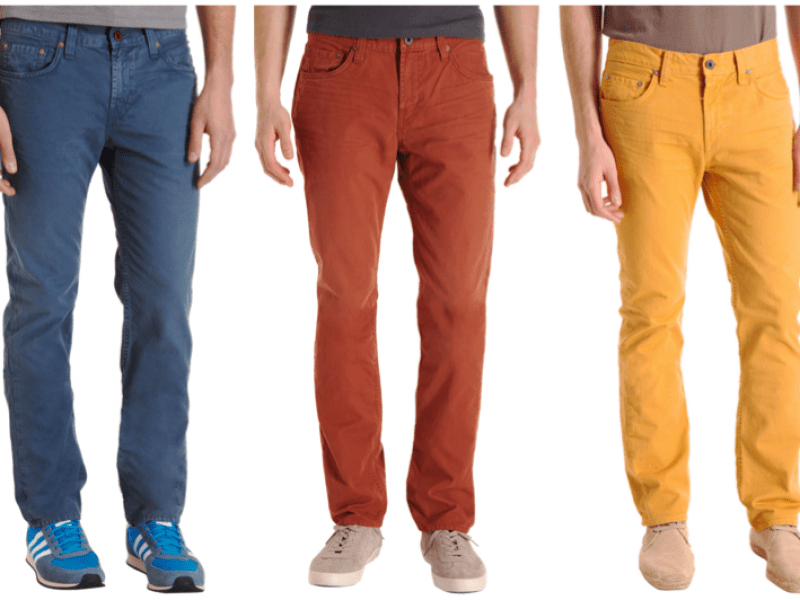 The skinny jeans are now the part of man fashion collection. The university and teenage cool boys mostly like to wear them because these are amazing and are now available in different styles and colors.   From 2013 to now skinny jeans become the part of boy's wardrobes. Many brands are working in this new coming style of jeans to get the attention of their customers.
In the past the man wears only the dress paints with the matching shirts and tie for causal occasions. They were available on some colors like blue, black, brown or grey mainly. But now boys have skinny jeans in different variety in colors and styles which doesn't need any extra thing to add to look cool and different.
Look at the cool dudes that are inspiring with the amazing new look. These jeans in especially in summers look funky and unique. Not only the common users but the celebrities are also following this new trend.
If you want to look cool in your causal occasion then try the skinny jeans of your favorite color with the plain fleets and simple shirt. It will really add something in your personality. But before try they take notice of the effect that which paints suits on you. Sometimes extra tight, skinny stuff look not good on some too smart and skinny personality. So, wear only those things that match with your personality. Enjoy the life with this funky and unique trend that is especially for cool boys that want to look cool in reality!