From the Golden Globes to the Grammys, Sundays have become a sacred day dedicated to all things glitz and glam. This Sunday, however, we take a break from the red carpets and bring our attention to the football field as we gear up for Super Bowl Sunday.
Some of us are probably more interested in the halftime show, while others could actually be interested in the game, but either way, there will be football fun for everyone! Super Bowl Sunday is the perfect excuse to adorn your nails with football inspired nail art and show your team spirit right on your fingertips! Click through the slideshow above for some impressive Super Bowl nail art that you can rock at kick-off!
After seeing these nails, we don't want anything but studs on our tips.
@Nailartbysig gave her metallic polish a unique touch by bejewelling each nail with blue gems
We love @Blushingbasics' take on monochromatic nail art.
With a matte black base coat, @Theglitteryblog makes her dazzling stud the center piece of her perfect mani.
@Topbird's cheerful nail art will definitely brighten anyone's day.
@Nailartbysig's criss cross look is a striking way to incorporate colors and patterns into your next mani.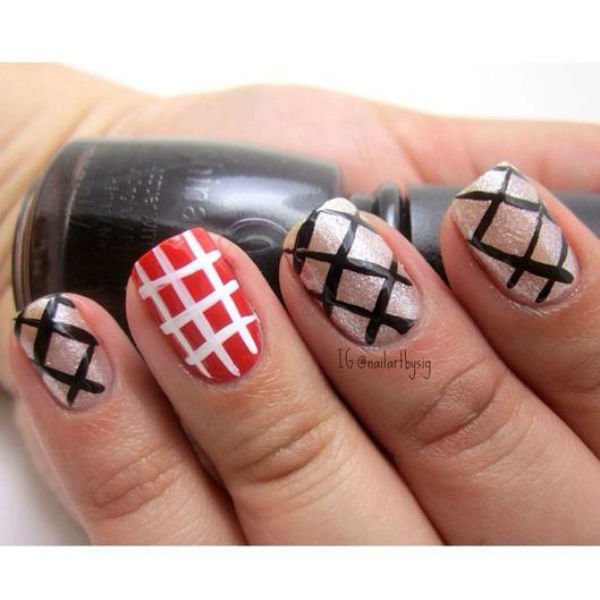 What's pink, white, and purple all over? @Theglitteryblog's striped mani, and it's adorably chic.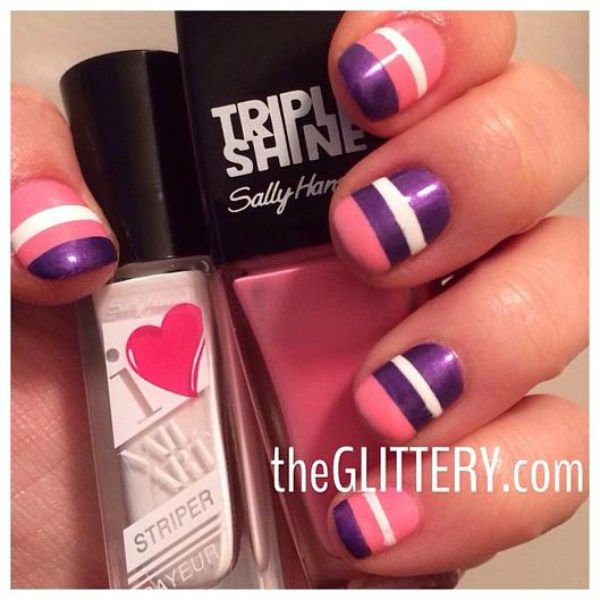 We cant help but think of spring when we look at @Nananailpolish 's manicure.
@Cachestyle has the perfect collection of polish to create all your favorite metallic looks.