21 Christopher Reeve Earned $250,000 for Both Superman I and II
Reeve was picked from over 200 actors who auditioned for the role. Superman and Superman II were shot simultaneously and Reeve was reportedly paid $250,000 for both movies. It is estimated that the Superman franchise earned the actor a total of $3.7 million. It was initially decided to sign an A-list actor for the role of Superman. Robert Redford was offered a large sum, but didn't take the part. Burt Reynolds also turned down the role and Sylvester Stallone was interested, however nothing ever came of it.
20 Michelle Pfieffer Earned $3 Million for Batman Returns
Pfeiffer's $3 million salary for playing Catwoman was $2 million more than what was offered to Annette Bening. Bening was originally cast as Catwoman in Batman Returns, but was replaced by Michelle Pfeiffer when she became pregnant. To many Batman fans this casting switch paid off as Pfeiffer ended up creating a very memorable version of the character.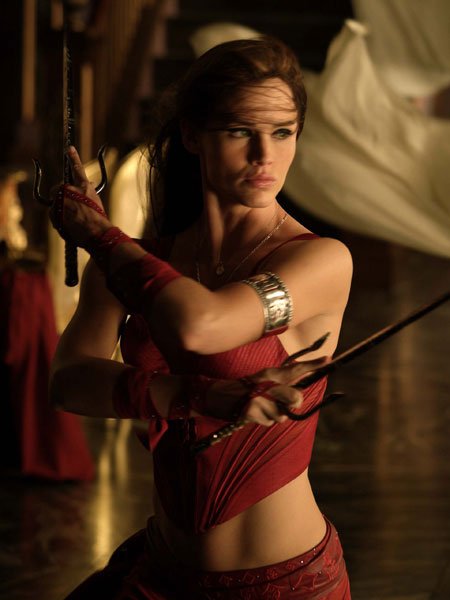 19 Jennifer Garner Earned $3 Million for Elektra
Jennifer Garner had already played the title character in Daredevil prior and was rumoured to be earning around $3 million per movie at the time. Elektra, however, was a critical and commercial failure, with news reaching the press that Garner was extremely happy with the outcome of the film. She eventually married her Daredevil co-star Ben Affleck and has appeared in more indie type film roles since.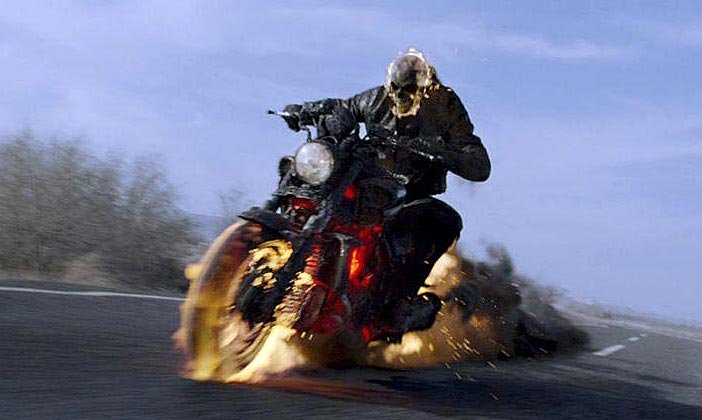 18 Nicolas Cage Earned $7.5 Million for Ghost Rider: Spirit of Vengeance
Nicolas Cage pocketed a cool $7.5 million for playing Johnny Blaze (aka Ghost Rider) in this critical and commercial bomb of a sequel. Cage has since denied having any interest in reprising the role for any possible future sequels.
17 Ryan Reynolds Earned $9 Million for The Green Lantern
Although Ryan Reynolds is notoriously secretive about his earnings as an actor, it is rumored that his Role in The Green Lantern earned him an estimated $9 million. Having also appeared as Deadpool in X-Men Origins: Wolverine, Reynolds was reportedly in talks to revive the character for a future film.

16 Wesley Snipes Earned an Estimated $10 Million for Blade II
It's difficult to confirm the exact sum Snipes was paid for the part alone in any of the three films but according to tax files released prior to the actor's conviction for tax offenses, his income was reported at over $10 million for Blade II in 2001 alone. Snipes served as both star and producer for the Blade trilogy, the last of which, Blade Trinity, was a flop at the box office.
15 George Clooney Earned $10 Million for Batman and Robin
Clooney was the third actor to play the role of Batman throughout the 1990s, replacing Val Kilmer, who was notoriously difficult to work with. Reportedly, he was paid $10 million dollars at the time, for what is regarded as the worst Batman movie in the franchise. Many people still feel that the "Nipple Batsuit" was also a tad unnecessary.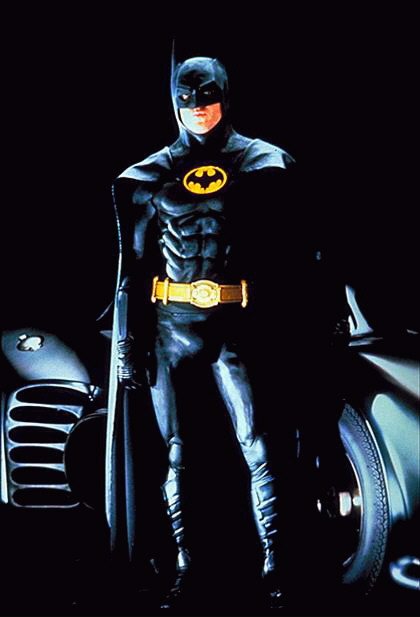 14 Michael Keaton Earned $10 Million for Batman Returns
Michael Keaton returned to the role of Batman returned after a significant increase in his salary from the first film at $10 million. He was reportedly due to earn $14 million for reprising the role in Joel Schumacher's Batman Forever but declined due to the fact that he didn't like the direction that the franchise was going in.
13 Ben Affleck Earned $12.5 Million for Daredevil
Reviews of the film were generally mixed or average, but Daredevil still enjoyed a profitable theatrical run. Affleck earned $12.5 million for playing the role of Matt Murdock, a blind lawyer from Hell's Kitchen who masquerades as superhero Daredevil by night. A longtime Daredevil fan, Affleck stated he would only return in the lead role if Fox would renegotiate to tell the darker stories of Daredevil.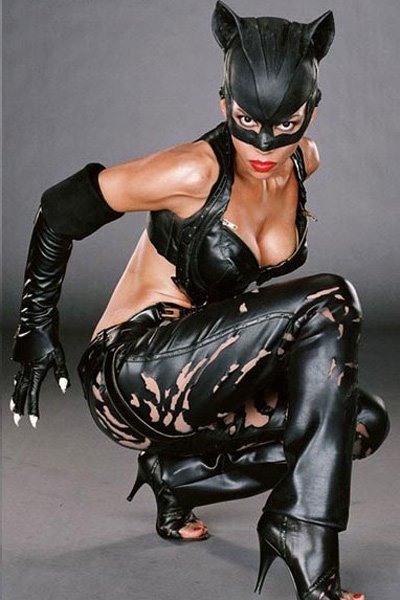 12 Halle Berry earned $12.5 million for Catwoman
In 2004, Halle Berry was possibly the highest paid actress in Hollywood and commanded $12.5 million for the title role in this critical catastrophe. Berry was awarded the Golden Razzie for worst actress for her role and is one of the few recipients to ever show up at the ceremony to collect her award.
11 Sylvester Stallone Got $15 Million for Judge Dredd
Sly collected a massive $15 million in 1995 when he played the part of Judge Dredd. The film is based on the comic strip of the same name in the British comic 2000 AD. Stallone later commented that he had high hopes for the film but admitted that it didn't live up to what it could have been.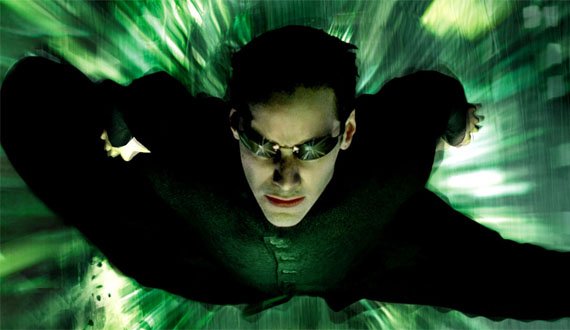 10 Keanu Reeves Took Home $15 Million for Each of The Matrix Sequels
Keanu Reeves stumbled into a veritable goldmine in 1999 when he played the part of Neo in The Wachowskis' The Matrix. He reportedly earned $10 million for The Matrix and $15 million each for the two sequels. Counting back-end deals and contractual agreements, Reeves could easily top the list as he earned a grand total of $262 million for all three movies.
9 Marlon Brando Earned $16 Million for Superman
Marlon Brando's involvement with Superman is the stuff of legend. Brando agreed to play Superman's dad for the sum of $3.7 million and essentially two weeks' work. He had his lines written on props, and had even suggested his role should be voiceover only, with Jor-El's physical state taking the form of a glowing green bagel. Having negotiated percentage points into his contract, Superman went on to become the highest-grossing film in Warner Bros history. Adjusted for inflation, Brando would have earned $55.5 million in today's dollars.
8 Tobey Maguire Earned $17.5 Million for Spiderman 2
Tobey Maguire earned $4 million for Spiderman in 2002. In 2004, his fee jumped to $17.5 million plus back-end deals for the sequel. In 2007 he was paid a base fee of $15 million for reprising the role once again in Spiderman 3.
7 Scarlett Johansson Will Earn $20 Million for Avengers 2
Her Black Widow character first appeared in Iron Man 2 in 2010 and she was paid $400,000 for her work. After appearing in Avengers Assemble last year, her fee has increased dramatically for her upcoming appearance in next years The Avengers 2. Johansson is due to pick up a nice $20 million paycheck for that.
6 Hugh Jackman Earned $20 Million for X-Men Origins: Wolverine
Hugh Jackman didn't so much as reinvent the role of Wolverine in the X-Men movies but rather made the role his own from the very start. Jackman is thought to have earned a big fat $20 million cheque for his work on the dodgy prequel 'X-Men Origins: Wolverine'.
5 Will Smith Earned $20 Million for Hancock
In 2008, Will Smith played alcoholic superhero John Hancock and earned a $20 million payout for the role. The movie received mixed reviews but grossed more than $620 million in theaters worldwide.
4 Arnold Schwarzenegger Earned $25 Million for Batman and Robin
Undoubtedly one of the highlights in the terrible Batman and Robin movie of 1997 was Arnold Schwarzenegger's insanely quotable Mr. Freeze character. Puns such as "Allow me to break the ice" and "Alright everyone- Chill!" earned the actor $25 million.
3 Christian Bale Earned $30 Million for The Dark Knight
Bale was paid less for 'Batman Begins' than George Clooney was for 'Batman & Robin'. For The Dark Knight in 2008, Bale's pay was bumped up to $10 million, but a crafty contract saw him make money for every dollar 'The Dark Knight' made resulting in $30 million dollars in total.
2 Robert Downey Jr Earned $50 Million for The Avengers
Robert Downey Jr went from a reported $500,000 fee for the first 'Iron Man' film in 2008 to one a hundred times that amount for 'The Avengers' four years later. Downey Jr made the majority of his pay packet by agreeing on a percentage of the movie's total gross, and 'The Avengers' went on to become the third most successful movie ever.
1 Jack Nicholson Earned $60 Million as The Joker
Playing The Joker, Warner Bros. had to agree to give Nicholson top billing (even ahead of Michael Keaton) as well as percentage points on the movie's gross plus a special deal that gave him royalties on all merchandise. Jack Nicholson once held the record for highest ever single movie pay deal until Tom Cruise brokered mega-deals on the likes of Mission: Impossible and War Of The Worlds.