Your bridal makeover must be the best ever you have worn in your life because it is your day. The bride must be shimmering like a star amongst all so be very careful about picking your dress, accessories, shoes and hairstyle. Probably your beautician will leave the decision up to you to choose the hairstyle that you like. It will be convenient for you if she picks up one herself which goes with your dress but if the choice is yours, you must be looking for some adorable hairstyles. So wave your wand and voila! We are adding an extremely gorgeous collection for you to choose from.Don't forget to mention the one you have chosen in comments below so that we might be able to bring another appreciable collection for you.
Sleek and Stylish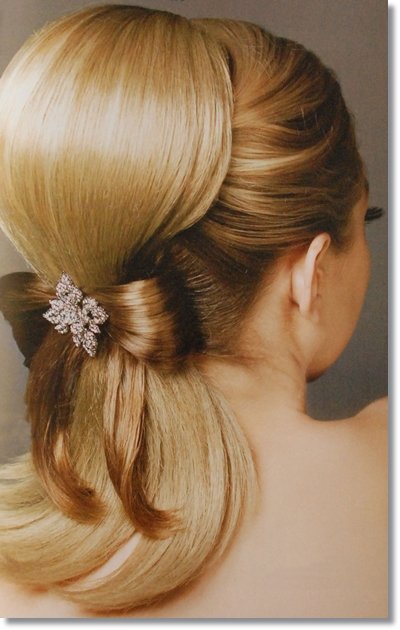 Traditional White flowered
White, the traditional beauty of bridal outfit and hair ornament! If you want to look like a queen of the event, pick a hairstyle with white flowers. Almost 80% of brides will love to pick from this category. Take a look!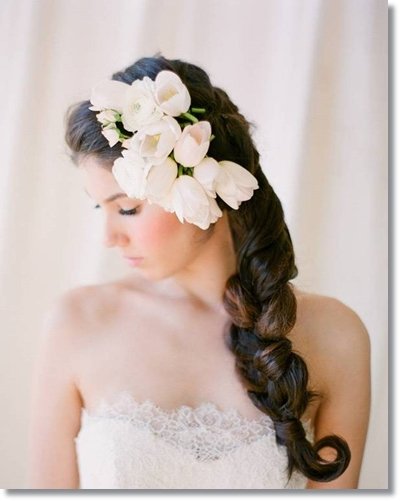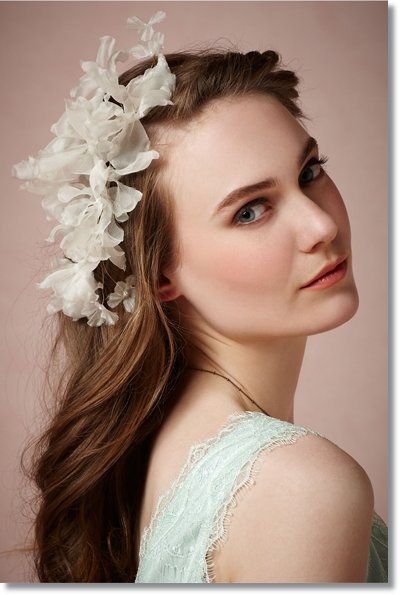 Ornamental Hairdos:
Crowns, Beads and Pins… do you love these things? If so, you will surely admire this collection. You can adjust your favorite ornament with these hairstyles or you may order one to your jeweler by showing him the picture. Make sure to keep your dress in consideration. Ornamental hairdo's mostly work fine with sleek and stylish dresses, but if your dress is a bit over decorated, you must go for simple or white flowered hair styles.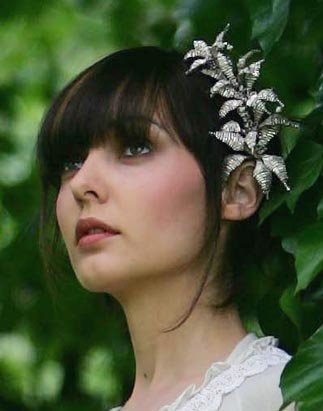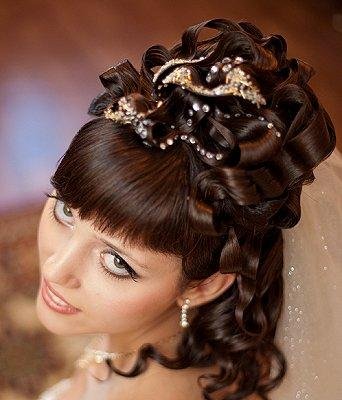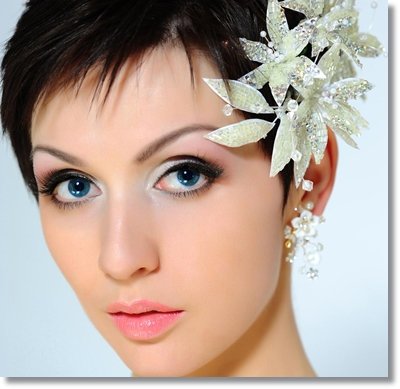 Colored Flowered Hairstyles:
Colored flowers are for those girls who love to give a look of "Jungle Queen". That;s obviously not a bad idea, you can pick as many colors as you want for your hair. Multi-colored or single colored hairstyles should be picked when you have to decide the dress after the hairstyle so that you may customize the dress accordingly. Its quite rare when some bride picks to look colored cutie.