Everyone wants to look special and awesome in any special occasion or an event. Especially girls are very much crazy about her looks in various parties, occasions, weddings and many more events. They do not want to go to parties or weddings without makeup. They spend so many hours in a beauty parlour for makeup. They do not even bother about their charge or fees. But it is also necessary for girls and women that they should follow or apply good makeup tips because a girl looks ugly with lots of makeup on. Therefore, always prefer to go to a good parlour rather than any local parlor. Also apply those items of makeup, which perfectly suits on your face as people want to see your face not your over makeup face.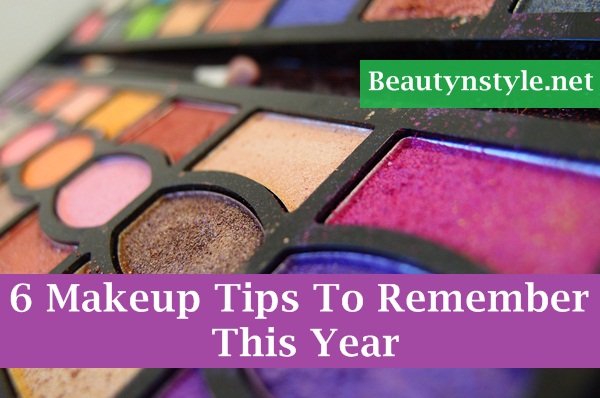 Great Makeup Tips and Tricks
There are some great makeup tips and tricks which helps you to look glamorous and gorgeous. These makeup tips also help you in correcting flaws like making your eyeliner last, putting mascara properly, concealing blemishes and many more things. Some of the main makeup tips and tricks are as follows: –
Make Your Eyeliner Last Long
One of the best methods to make your eyeliner last long is the use of foundation on your eyelids before applying the eyeliner. You can also use a light powder for your eyelids. This light powder or foundation should be of the same colour as of your eyeliner. You can easily apply this foundation over the top of your eyeliner by using a small brush.
Pros
It helps in preventing your eyeliner from disappearing.
Your eyeliner will not fade or smudge if you are using this great makeup tip properly.
Minimize a Prominent Nose
If your nose is too long or too big, then this makeup tip is perfect for you as big nose always creates so many problems in makeup. You can easily minimize this problem by applying your blush closer to your nose. This type of makeup tips is generally used in weddings. Makeup artists usually use a brighter shade of pink which helps in creating shadows with concealer.
Pros
It helps in creating the illusion of a smaller nose.
You are looking stunning and beautiful in a sharp nose after using this makeup tip.
Make Your Lips Glossy
Every boy loves a girl who has glossy and pink lips. Lipstick or lip gloss helps you to make your lips glossy. No one loves the look of straight lipstick these days. Therefore, always use the lipstick with lower intensity. Lip glosses that you are applying should be of a lighter colour.
Pros
Your lips will look more natural and dewy.
It increases the gloss on your lips.
Conceal Blemishes
Concealers are the best available options which help in concealing blemishes. Cake or cream type concealers help in removing your acne pits. These cream concealers can be applied through a small brush. The shade of the cream concealer should be lighter than the shade of your foundation. One can also use the makeup sponge to remove conceal blemishes. Do not wipe it as it also wipes your concealer. Apply your foundation all over the face and neck after concealing.
Conceal Dark Circles
It is one of the major problems these days. Light toned concealer is the best way to remove or conceal your dark circles under your eyes. Gently apply the concealer on your dark circles with your ring finger. Excess use of concealers is also very much harmful as it produces the wrinkles and lines under your eyes.
Use Mascara Properly
Proper use of mascara gives a nice shape to your eyebrows. This makeup tip helps to make well-groomed eyebrows.