Our list will help you to make your trip to Spain unforgettable and not to miss a thing.
1. Palacio Real – is situated in the capital of Spain, Madrid. Be prepared to spend about 3 wonderful hours in former monarchic residence. Make sure you visit the Porcelain and Throne Rooms as well as the Kings Chamber.
2. The Golden Triangle – while you are in Madrid, discover its so called "the Golden Triangle" – the Prado Museum, the Thyssen-Bornemisza Museum, and the Reina Sofia Museum. These three famous art museums have become a must-see for visitors from all over the world.
3. Plaza Mayor in Madrid – you will admire its stunning architecture and the feeling of great space it provides.
4. City of the Arts and Sciences – which is situated in Valencia, has 5 main parts: the Opera house, the Hemisferic (IMAX cinema), the Umbracle (beautiful walk with Valencia plants), the Agora (multiservice space for holding different types of events), and the Prince Felipe Science Museum.
5. Alcazar – is situated in Toledo, beautiful old city. It is a medieval palace with fabulous mixture of architecture styles.
6. Barcelona – you do not need us to understand you should visit it. We can just recommend you the main things not to miss, such as Picasso Museum, La Ramblas, the Church of Sacred Family, the Camp Nou etc.
7. Granada – as all the above, Granada has wonderful architecture and a lot of places to see and go. Be sure to visit Casa del Arte Flamenco, where you can see best flamenco show ever.
8. Cordoba – the capital of former Umayyad Caliphate just cannot be uninteresting for tourists. Don't miss your chance to see the Mezquita – the world famous mosque of unbelievable beauty.
9. Ronda – if you want to see Spanish oldest bullfighting arena or to stay in a hotel on a cliff, then Ronda is a perfect match for you.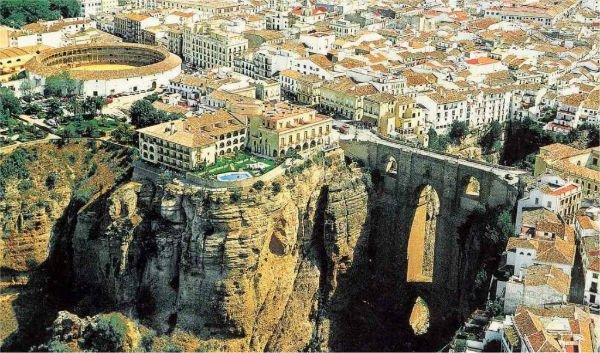 10. Avila – is an old city, which is famous for its medieval walls, most commonly known as the Four Posts.