10 Tetris Nail Art
We recommend sticking to the game instead of tricking your nails out with this crazy design!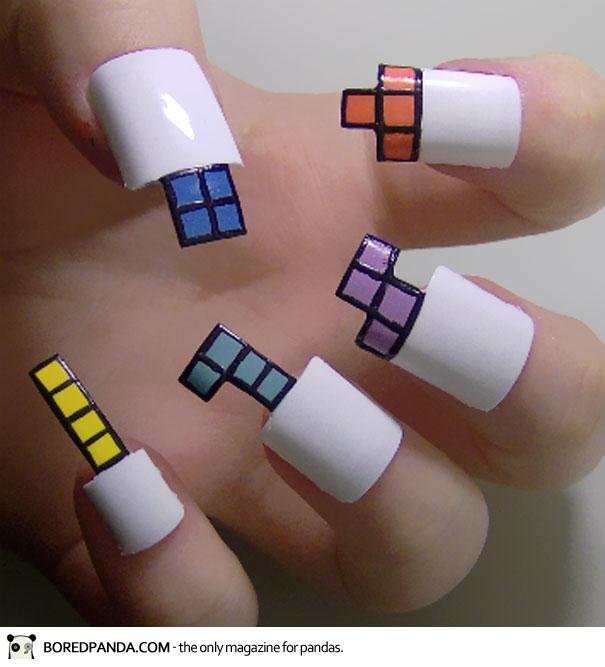 9 Black Lace
These nails have way too much going on. Maybe one of the designs would have worked but not the whole collection of nail art on one nail.
8 Garden Nails
We recommend that you limit your flowers to your garden. This can't be practical.
7 Lawn Nails
OK, this one we really don't get. Who want's their nails to resemble a lawn?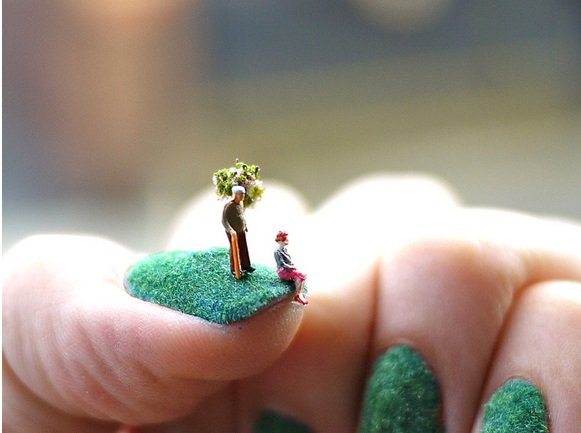 6 Princess Gone Horribly Wrong
You know those puffy pens with feathers at the ends? Yeah, your nails should never look like that.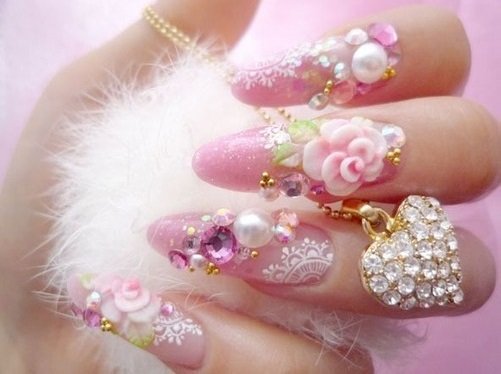 5 Creepy Eye
We feel that this creepy eye nail art keeps staring at us. Reserve for Halloween or, better yet, not at all!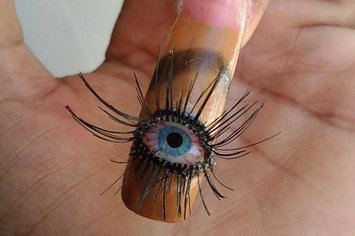 4 Bling Overload
These horrible nail designs need a fire extinguisher stat!
3 Duck Feet Nails
All we've got to say about this one is WTF? Who in the world would want to wear duck feet?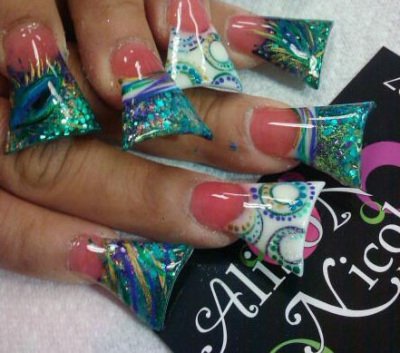 2 Action Figure Nails
This look is downright frightening and it takes action figures to a place where we'd never want to go!
1 Fantasy Nail Art
We love a good fairy tale but these nails take them to a scary new level.