1. Apple's sales grew by a massive $22 billion last year – this is most likely larger than the total worth of most companies you have ever heard of! Incidentally, it's also more revenue than the WHOLE COMPANY four years back.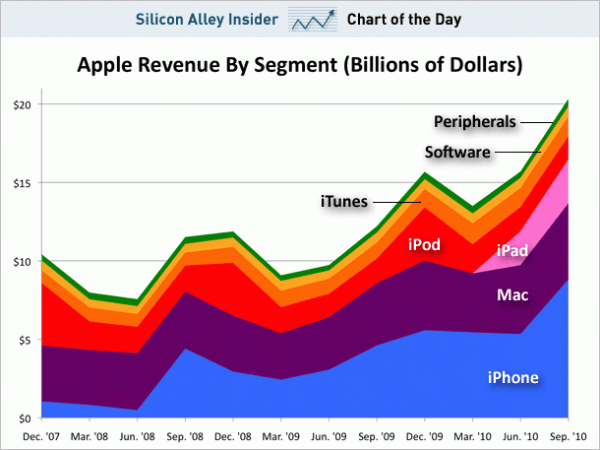 2. The total revenue of Apple last year was $65 billion. That is larger than the GDP of more than 100 countries, including Croatia, Ecuador, Libya and Iraq.
3. Apple has even surpassed Microsoft! ($65 billion revenue compared to Microsoft's $62 billion).
4. Apple's European growth last year was bigger than the GDP of Liechtenstein, with a huge sum of $7 billion.
5. The iPhone did not even exist 4 years ago, but now bring in over 39% of Apple's revenue.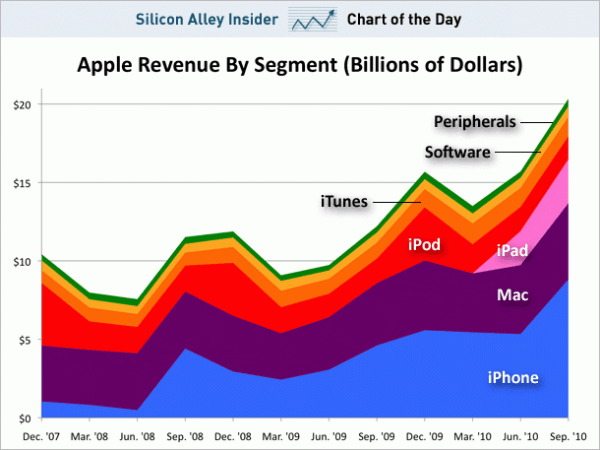 6. 40 Million iPhones were bought around the world last year, that is equivalent to 110,000 sold every day!
7. Warner Music Group, one of the world's biggest music companies, was defeated by iTunes last year. Sales of $4 billion for iTunes compared with $3 billion for music giant.
8. Saks, Barnes & Noble, Ann Taylor, Tiffany, Dick's Sporting Goods, RadioShack, and Bed Bath & Beyond did not manage sales as high as Apple's last year in the retail stores – a huge $9.8 billion.
9. Apple's retail stores increased by $3 billion last year – larger than Tiffany's whole enterprise!
10. Each of Apple's 44 new stores that were opened last year sold, on average, $34 million worth of goods – this is an increase of $26 million from the previous year.
11. Apple's stores manage a great productivity – they sell an average of $93,000 of stuff each and every day!
12. Apple's retails stores now employ 26,500 full-time employees – this is 84 per store. This means that each of these employees contributes to about $370,000 worth of sales per year.
13. Products that Apple invested in the last 10 years (such as iPod, iPhones, iPads, iTunes) make up most of the its revenue – a whopping $45 billion. Almost half of the total revenue of the company ($30 billion) has come from product groups Apple pushed forward in the last 4 years.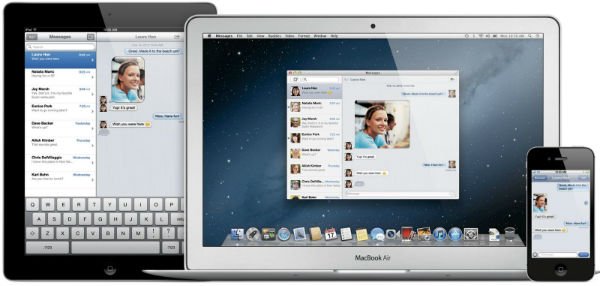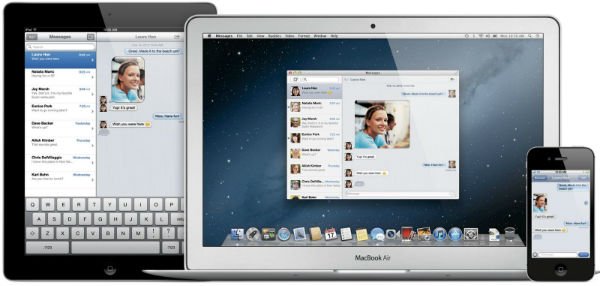 14. Microsoft, with smaller sales and slower growth, spent $7 billion more on research and development than Apple last year.
15. A similar comparison was Apple spending only $5.5 billion on sales, marking and general and administrative expenses last year – whilst Microsoft spent $17 billion.