15 Avoid This Deadly Combo
Have you ever heard a crackling sound while mixing hairspray and a hot-iron? That's hair being singed! The alcohol in hairspray burns when it contacts with heat. Instead use a thermal protector product before heat and then hairspray afterwards to hold the style.
14 When More Is Not Better..
Although hair products seductively sell beauty in a bottle, it's confusing how much to use. The thing about moisture is that too much weighs your locks down making them lifeless. If you apply a balm everyday, a tiny amount only on damaged areas, like the hair-ends will work perfectly.
13 Discover These Heat-Protective Styling Tools!
Ceramic and porcelain hair-irons distribute heat evenly so there are no "hot spots" that can burn and damage hair. Negative ionic blow-dryers eliminate frizz and close hair cuticles. Their infrared heat provides faster styling with less damage. For curling hair, use electric steam rollers to avoid dryness and add extra shine.
12 Are You A Creature Of Habit?
Sudsing up everyday strips your hair and scalp of healthy oils and moisture. If you need to feel fresh with a daily wash, try alternating shampoo with a conditioner every other day. This will protect your tresses from becoming overly dry and brittle.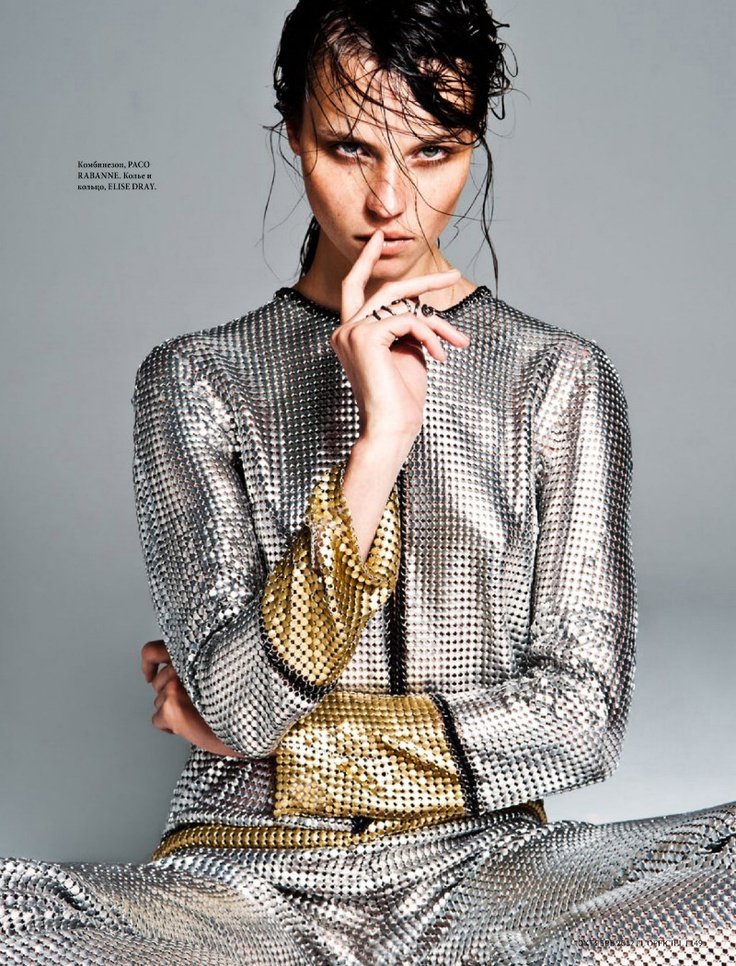 11 Stop Hair-color From Fading!
When you find that perfect color, you want to keep it as long as possible! Did you know there are color enhancing shampoos and conditioners that do just that? Refreshers and brighteners are available for every color. Your hair-color will truly pop!
10 Why "Timed" Salon Visits Are Important
Waiting forever between cuts makes it hard for your stylist to follow the shape of your last cut. If you really love a style, maintain it with trims every six weeks or so. Also, many salons offer complimentary bang trims. Hair experts recommend going for a shape-up every three weeks.
9 Style-it Like A Pro!
Wondering why your do doesn't look like your stylist's blow-out? Purchase hair-clips and divide hair into small sections and blow-dry each section separately. Use protective hair product before applying heat and you'll be surprised with your polished look.
8 Ponytail Habits?
If your hair is at least shoulder length, you're bound to don a ponytail. Avoid rubber-bands, elastics with metal clasps, or pulling back wet hair and tying it up too tight – that leads to breakage. Instead dry hair first, prep it with styling cream and stick to snag-free elastics. Lastly, sleeping with a ponytail is a hair sin!
7 Remove Hair Build-up & Shine Like A Star!
Do you use daily hair product? Do you have hard tap water? Both hard-water mineral deposits and hair product residue will coat your hair, preventing it from shining and looking healthy. A simple remedy: once use a deep cleansing shampoo once per month or a DIY vinegar hair-rinse once per week
6 So Gorgeous, Just Take Your Time!
Assure your style lasts throughout the evening by allowing your hair to cool after applying heat from a dryer or iron. Avoid handling hair if it's still warm because this will undo any effort with the curl setting. If using velcro rollers, they'll need at least 10 minutes to do the job.
5 The Science For Conditioning Treatments
Deep conditioning once a week will keep your hair gorgeous in spite of other harsh styling techniques. The hair strand is made of tiny overlapping cuticles that lift-up when damaged. This makes hair weak with breakage, frizz and dullness. Deep conditioning is the simplest way to keep hair cuticles healthy
4 Which.. What Product?
Root-boosting spray plumps up fine, thin hair. Medium-thick hair needs a heavier spray gel or mousse to firm and style. When it comes to smoothing, a light serum is plenty for taming fine, frizzy hair. Thicker, coarser hair needs extra shine so use a combination of a serum and cream. Curls do well with richer creams to control frizz and bring out texture.
3 When "Style" Requires Harsh Handling
Any hair styling technique done in excess results in damage so don't over-brush. Hair is also vulnerable to breakage when wet. After washing avoid rubbing it dry and for tangles use a detangler product and a large tooth comb.
2 Helpful Home Hair-coloring Tip
If you're touching up regrowth, you don't need to overlap colored strands with more color. Instead, apply color solely to your roots and use a rinse tint for the rest of the hair, not the color, especially if it has harsh peroxide or ammonia
1 Research Saves Time & Money!
Have you ever had a super cute cut and a few weeks later it looked all wrong? Consulting an experienced hairstylist first about your hair's texture and how fast it grows will solve this. Learn which styles need frequent "retouching" and if extra hair product is needed to maintain them.