15 It's Just So Liberating!
Ms. Deras' style is flawless, she looks stunning! It's the short darling hairstyle that really shows off her fashion sense! Don't you love they way the large dangling earrings compliments her short-short hair?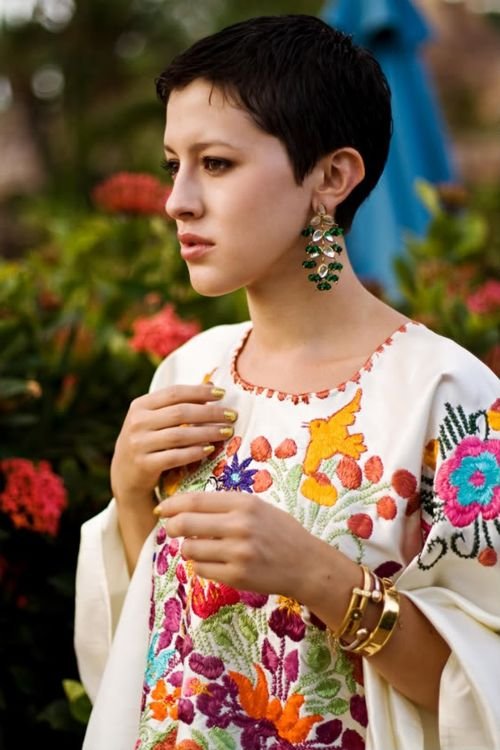 14 Short and Kempt
Short haircuts can completely change the appearance of a woman's persona. A shy gal can all of a sudden look sophisticated. This transformation can say so many things, from flirty to seductive, but what will be most evident is a sense of style and confidence.
13 Edgy Hairstyles are Always the Latest Trend
Edgy short hairstyles look amazing on women because if gives an air of confidence. This two-tone hair-color with the Rockabilly top absolutely rocks!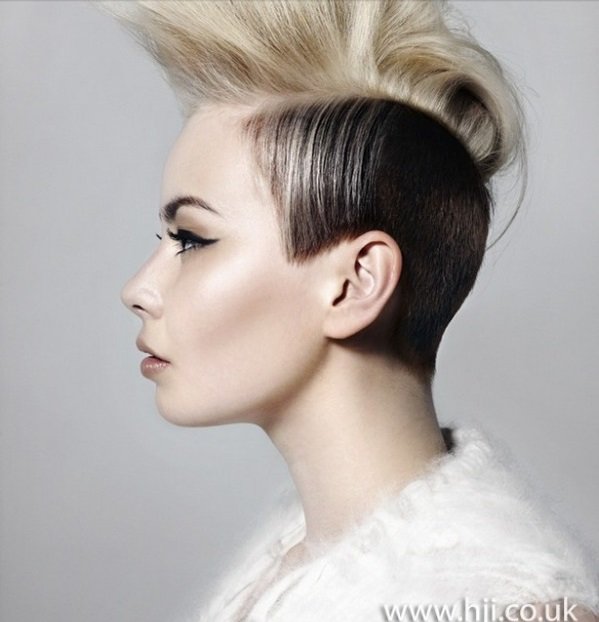 12 The Professional Look
Hair styled short in the back with a longer front frames the face nicely. It's a great way to remain office appropriate without compromising style!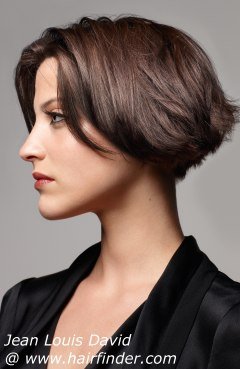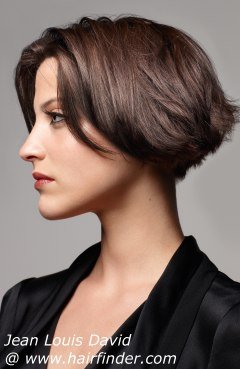 11 It all About the Color!
Fall's 2012 Neo Goth Color is revealed through Aveda. We love this plum, violette color than shows off the shape of this short "Clara Bow" cut.
10 Product.. Product.. Product
Hair gels, creams and pomades go a long way when styling short hair. They give texture to sculpt and mold it to do what it won't naturally. The spiky look has been around since the Punk days of the '70s-'80s, and it's still going strong today.
9 Asymmetrical Styling for the Fashion-Conscious
Not everyone can pull off an asymmetric hairstyle, but it's a guaranteed show-stopper when making an entrance. This flame red hair-color is also perfect and eye-cathcing too.. LOVE!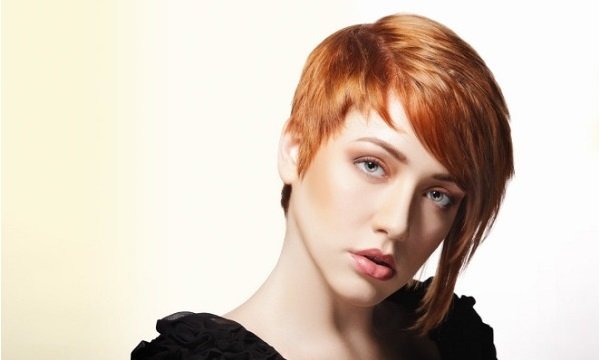 8 Pixie Cut
Pixie cuts are all-so-pretty and when bleached blonde white they are almost etherial. The gamine look can be had, especially if the eye-brows are bleach too.
7 Rihanna
This is a like a pixie gone wild. It has a little more volume, and works well with texture heavy hair
6 Short yet Volumous
If you want the benefits of short hair, but want to still be creative with your styling, ask for a medium cut with long bangs for hair you can work with.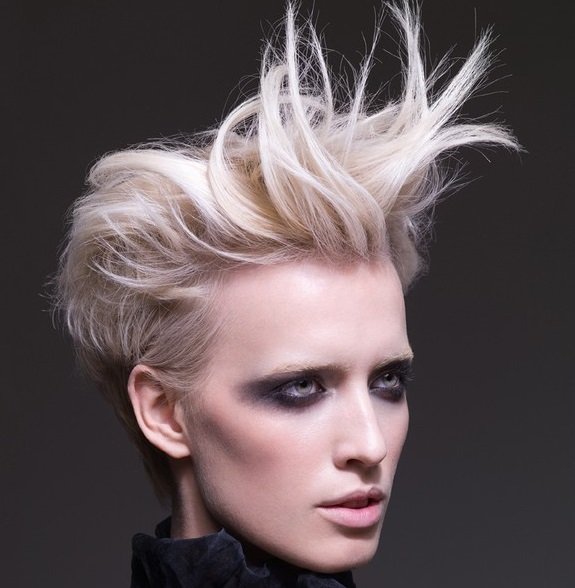 5 Bang Boom Pow!
Baby Bangs! Get a short layered haircut with very short bangs and tousled effect. It's the perfect tomboy look!
4 Mia Farrow and the Swinging Sixties
Mia Farrow put short hairstyles on the map alongside the model Twiggy in the '60s and we love her for that! This cut always looked so feminine even though it so very short!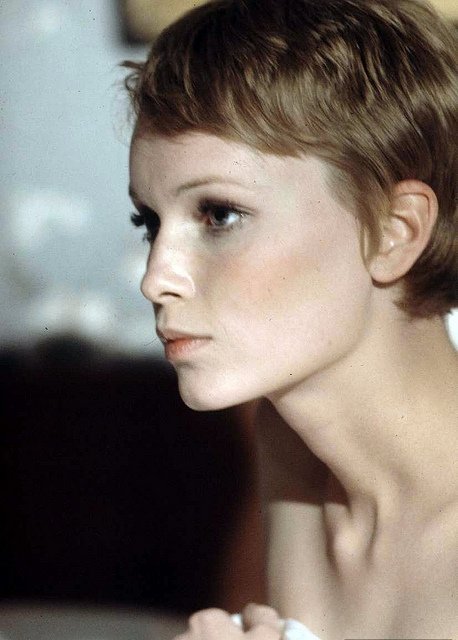 3 Textured is the Way to Go on Short Styles
Very short haircuts are not always the most flexible in styling, but what's fun is playing up the texture with hair products. There are a lot of choices on the market so it's good to experiment to see what works the best.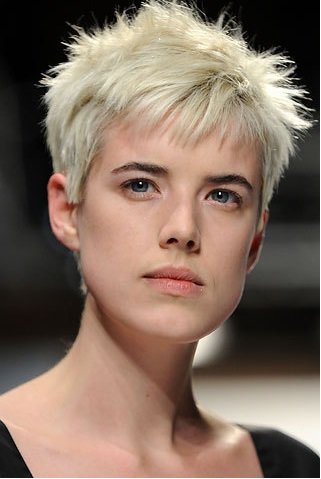 2 Very Short for Curly Styles
This very short 'do for curly textured hair is gorgeous, but before chopping it all off, consult with an experienced stylist. Make sure that you have a face structure that will compliment this look. If done right, it can be quite beautiful.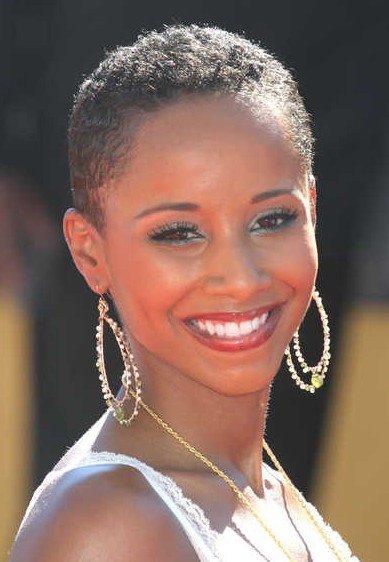 1 "Shine" is the Key
Get that shine with product and extra hair conditioners, to reflect light regardless of what hair-color it is.