The hairstyles of men have undergone a sea change in the last few decades. The guys have also changed a lot and so have their perceptions about grooming which includes hairstyles as well. The hairstyle of guys is something that receives a lot of attention and the not-so-fairer-sex is all for experimentation and innovation to give their crowning glory a flattering look. Well, the hair length of guys is mostly short and the short mens hairstyles are always hot. They look masculine, cool as well as stylish. Comfort and ease are other factors that make them so sought-after.
The short hairstyles have a lot of variety and they look good on all kinds of face shapes. You can have them done in different shapes to match your looks. For example, if you want a classic and sleek look, then it is suggested to opt for the retro short hairstyle. Funky and cool looks can be created with spikes or buzz cut. Here, we have presented a collection of 25 short mens hairstyles to give you insights into the vibrant variety. Take a look and figure out the best look for yourself. Enjoy.
Short Spiky Hairstyle
Watch out this man with thick and short hair who has got them styled in tiny spikes all over the top along with buzzed sides.
Sexy Short Hairstyle
This guy having a widow's peak looks very smart in the short and neat haircut styled with trimmed sides and back.
Old Hairstyle
A classic short hairstyle that gives complete highlight to the face and makes you look like the proverbial prince charming.
Mohawk Hairstyle
Known for its exclusive and edgy look, the Mohawk is a fabulous short hairstyle for men.
Unique Short Hairstyle
Trimmed on sides and back and coupled with a graduated, flat, tapering crown; this hairstyle is remarkable for its distinct look.
Golden Short Hairstyle
Having movement as well as a certain amount of funky factor, this short hairstyle would appeal to those who want a casual kind of look.
Asian Man's Short Hairstyle
Looking quite handsome, the Asian guy sports a simple, short and dark haircut that is worn with side parting.
Plain Short Hairstyle
The side parted short hairstyle of men has been in vogue since ages and looks elegant on all kinds of faces.
Short Neat Hairstyle
A sleek and smooth, short hairstyle worn in a back swept manner creates a handsome look for the man in his 30s.
Casual Short Haircut
If you want a low fuss and informal looking short hairstyle then it is suggested you go for the haircut displayed in this image.
Easy-going Short Haircut
The short layered haircut, created on the dark mane and worn in a back swept style looks very chic.
Lovely Short Hairstyle
The teenage guy with an oval face has got a sweet short hairstyle that has eyebrow kissing bangs gracing the forehead.
Short Sleek Hairstyle
Soft and silky blonde hair having grayish undertones looks very sober in its short, side parted avatar.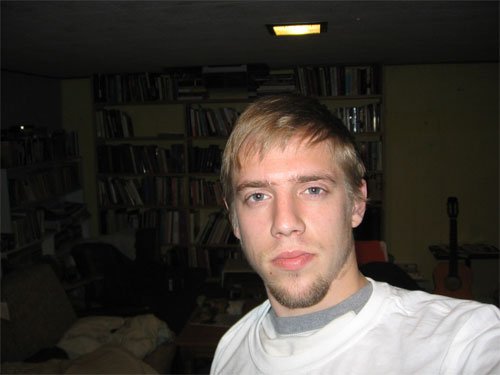 Black Short Hairstyle
A dense crown teamed up with thinner sides and back creates a simple and smart-looking, short hairstyle.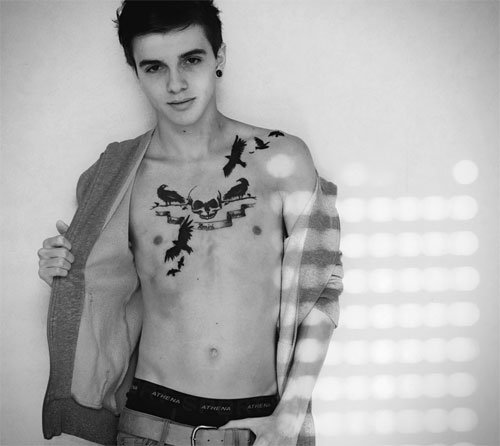 David Beckham Hairstyle
The sexy footballer sports an appealing and funky kind of short hairstyle that has modest spikes on the crown.
Voluminous Short Hairstyle
The guy with goggles has got a flattering short hairstyle that is pretty dense and exhibits oodles of bubbly charm.
Catchy Hairstyle
The black man has got his hair styled in Mohawk manner and decorated it with colorful clips for a unique look.
Short Cropped Hairstyle
Cool, comfortable and stylish; the cropped haircut has an exclusive allure and is well received by the men folk.
Retro Short Hairstyle
This look is one to die for and reminds us of the golden old era when the guys oozed class, elegance and charm with this sleek, short hairstyle.
Black Curly Hairstyle
Glossy and glamorous, this short, dark hairstyle looks graceful and has got a modest masculine charm.
Spiky Hair
Short, thinned out spiky hairstyle, looks cool and is also easy and fun to carry.
Sweet Short Hairstyle
The teenager looks damn charming and cute in his short haircut that has long bangs on front and a well cropped back as well as sides.
Well Trimmed Short Haircut
The middle-aged guy has got an appropriate, mature looking short and neat hairstyle that also complements his face shape.
Handsome Guy Hairstyle
Alluring look created with short, dark and curly hairstyle that suits the sweet guy to a T.