Rihanna is undeniably one of our favorite fashion and beauty icons, but even we were blown away by the amount of gorgeousness—and variety—she brought to Paris Fashion Week. Let's take a look at one of her best hair and makeup weeks ever.
Rihanna at Balmain

Does anyone wear a purple lip better than Rihanna? Nope. And let's not forget to mention that fierce bob she's been rocking. Flawless.
Rihanna at Lanvin

The liner. The lashes. The perfect nude lip. The choppy bangs. Everything about her look just screams bombshell.
Rihanna at Dior

There really aren't enough words in the English language to describe the amount of perfection RiRi is emitting outside of Dior. Copy those lips with MAC Viva Glam Rihanna Lipstick, $16.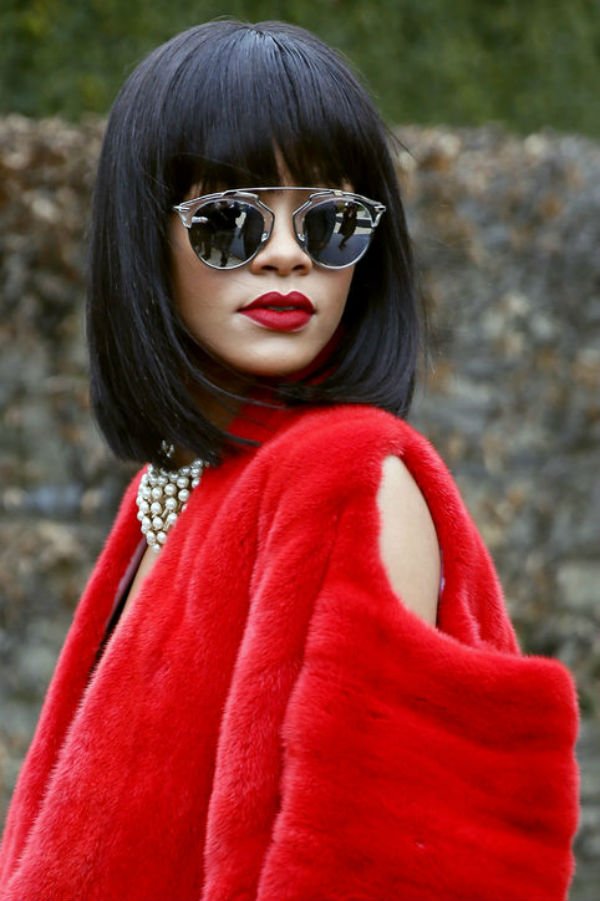 Rihanna at Jean Paul Gaultier

Rihanna has experimented with pretty much every lip shade out there (does anyone remember the unconventional blue lipstick she wore last month?), so the fact that she makes this black look hot is no surprise.
Rihanna at Givenchy

New rule: From now on, we're just going to add a tomato lip whenever we're having a bad day—no matter what we look like—and pray it works even a tenth as well as it does here.
Rihanna at Stella McCartney

Dying, dying, dying for this combo of hot-pink lips and orange sunglasses. We're not even waiting for spring to try it ourselves.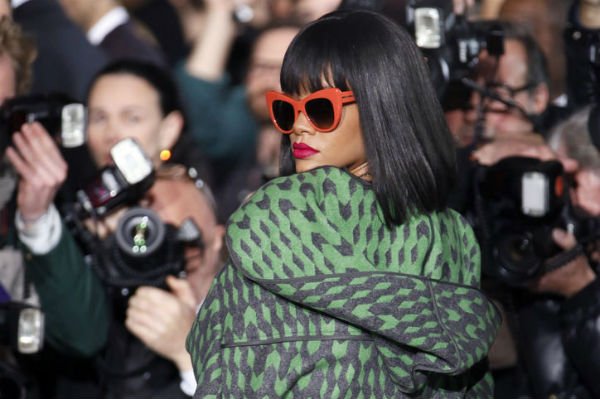 Rihanna at Chanel

The only thing more epic than the Chanel fall 2014 runway show supermarket set was probably this exact moment: Rihanna and Karl Lagerfeld holding each other. RiRi's girly beauty vibe is a nice pause from the over-the-top drama we usually see her in, too.
Rihanna at Miu Miu

On the last day of Paris Fashion Week, Rihanna rocked the classic red lip we all know and love. J'adore!