Every season, Burberry's London Fashion Week show brings out some of the cutest—and cutest-dressed!—celebrities ever. Yesterday was no exception. Check out our 12 picks for best-dressed celebs at the Burberry Prorsum London Fashion Week show. Their outfits are sooooo covet (and copy) worthy!
Model Poppy Delevingne's little sister Cara walked in the Burberry show—but maybe we like Poppy's outfit better?
The adorable Cat Deeley did her usual understated-London-girl thing—and looks so polished.

Hong Kong model-actress-singer Angelababy mixed polka-dots and stripes—daring!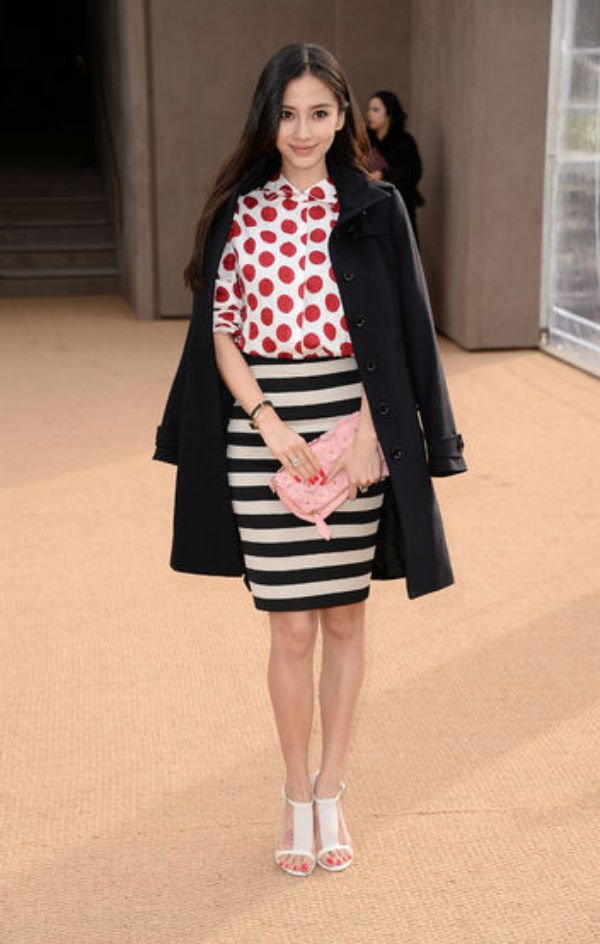 One of my favorite new rising stars Felicity Jones chose a more neutral, yellow-based palette for her outfit—it made her look like a beautiful 60s/70s-era starlet, no?
Chinese actress Carina Lau wore a spring-y black-and-white polka-dot dress under a pale blue overcoat. So chic in its simplicity.
The amazing, and always surprising, Paloma Faith looked every inch like the dramatic retro-inspired post-modern pop star she is in this burgundy-and-forest-green get-up:
The Kills' brilliant Alison Mosshart wore a super-soft sleek furry coat over skinny black leather boot-pants. Love it. It's so rockstar.
DJ-model Harley Vieira-Newton took a Burberry classic, the trench, and put a vampy twist on it—with cat-eye sunglasses and a bold red lip.
Revenge star Ashley Madekwe looked sleek and sophisticated in classic black.

Indian actress Kangana Ranaut chose soft pastel blue and yellow for the Burberry show.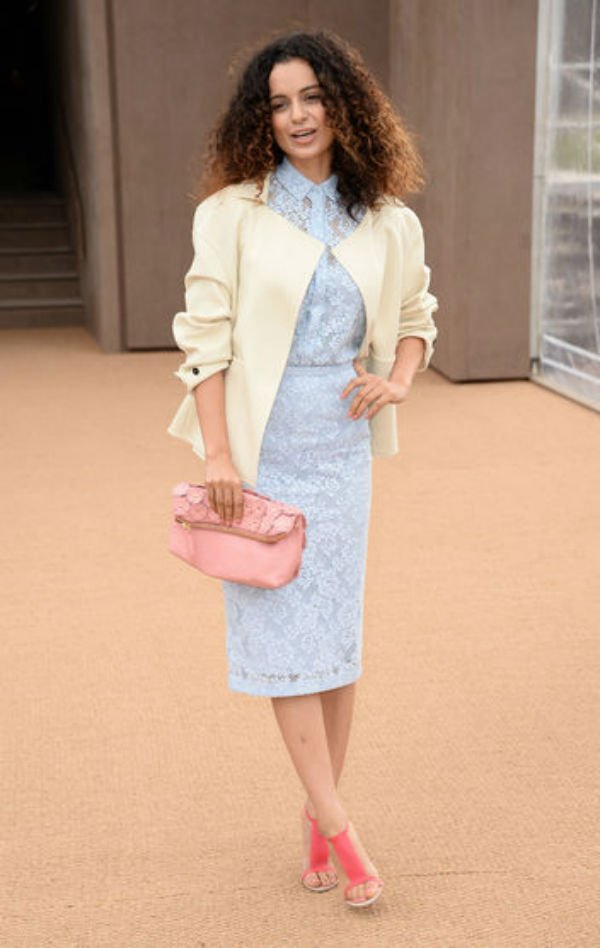 Stylist Kate Foley knows a thing or two about, uh, style—so it's no surprise that her layered look is so geometrically perfect and precise!
Taiwanese actress Guey Lun-Mei's look is one of my favorites of the front row—it's something I can totally imagine incorporating into my own wardrobe, with its tone-on-tone understated greens and a smart trench/jacket thrown over the shoulders.