Last night, Net-a-Porter hosted the Haney Pret-a-Couture launch party at the Standard in Hollywood. Check out our picks for best-dressed ladies on the red carpet. Whose look is your favorite?
Jennifer Tilly chose a figure-hugging fit-and-flare dress for the Haney launch:

Molly Sims went wild for fringe at the Net-a-Porter party.
Former model Sally Perrin wore an avant-garde deconstructed tuxedo-inspired look.
Celebrity stylist Anita Patrickson, who's dressed stars including Emma Watson and Julianne Hough—went for a low-key look for the launch, pairing an ankle-length black dress with a boxy jacket thrown over her shoulders.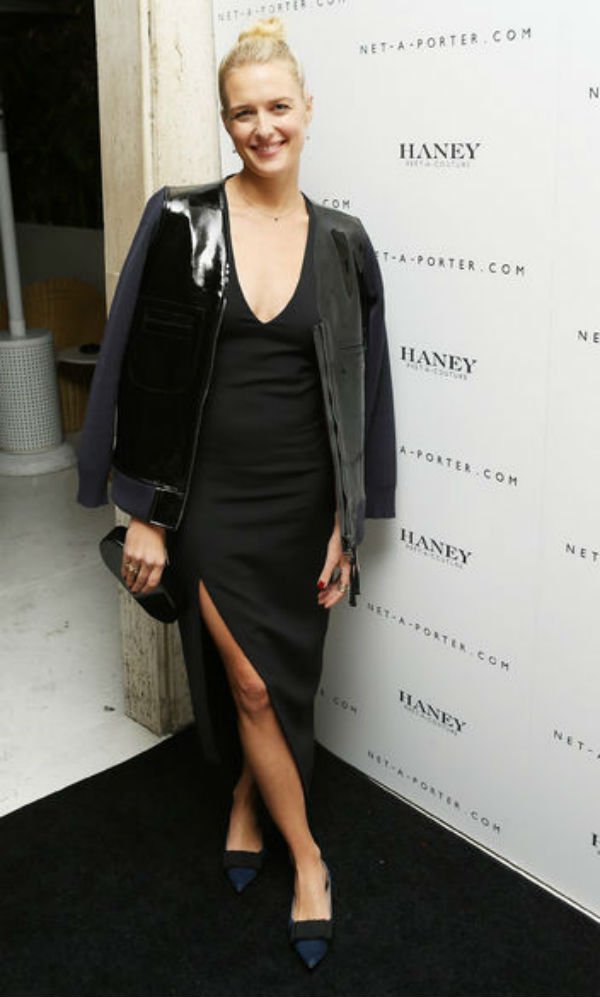 French actress Leslie Coutterand chose an understated black halter-neck look for the launch.
How I Met Your Mother star Cobie Smulders wore this paneled, plunge-neck black dress at the Haney launch.