There's never a dull week, let alone a dull moment in the lives of the famous and fabulous. From award shows to galas to television appearances, the Hollywood scene was nothing short of busy this week. We've got to hand it to these ladies though, because no matter how hectic their schedules may be, they always manage to show up on red carpets looking perfectly polished and poised.
Gorgeous gals like Nicole Richie and Cate Blanchett were seen showing off their poreless skin this week, while stunners Blake Lively and Gisele Bundchen mesmerized the world with their contagious and captivating grins. Click through the slideshow above to see even more beauty looks and inspiration to take you out of the Polar Vortex and into the warm weekend!
Jessica Chastain continues her reign as red carpet beauty queen at a gala in New York City. She showed off her flawless peaches and cream complexion by sweeping up her fiery locks into a chic ponytail […]
Jennifer Hudson proved at the People's Choice Awards that sometimes less is more, at least when it comes to hair. Jennifer's pixie was on point, but we couldn't take our eyes off of her electric pink […]
Clearly it doesn't take a lot for Cate Blanchett to look gorgeous. Sometimes a little shimmering shadow, a sweep of mascara and a hint of blush is all you need to stand out on the red carpet.
Funny woman and leading lady Kristen Wiig debuted her new bob haircut at the premiere of IFC's "The Spoils of Babylon" in Los Angeles this week and we think she's never looked more […]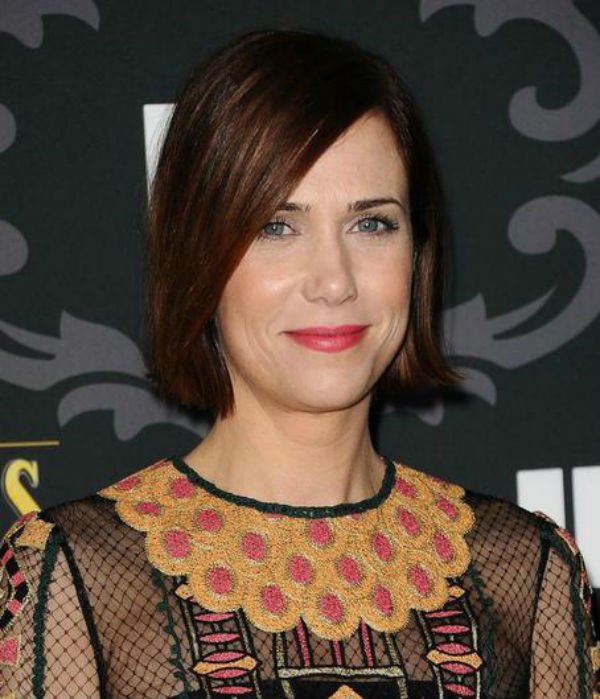 As the new face of Gucci's Premiere fragrance, Blake Lively managed to avoid the Polar Vortex this week and escape to Dubai to make an appearance for the brand (probably the reason for her mega-watt […]
Seriously, what is the secret to Nicole Richie's immaculate skin? As we all stare and admire her pristine complexion, let us also notice how perfectly polished the rest of her look is. Slicked back hair, […]
Kat Dennings was the belle of the ball at the People's Choice Awards. Not only was she funny and charming as the co-host of the show, but she looked like a pretty princess doing so.
It may be hard for Gisele Bundchen to keep a straight face while visiting "Late Night with Jimmy Fallon," but it certainly is easy for her to look beautiful. The new Pantene ambassador kept her makeup […]
Sandra Bullock took home a handful of awards at the People's Choice Awards, and she also takes home the prize of one of one of our favorite beauty looks of the week. We must get in touch with her […]
Without the teased hair, bronzed skin and Brooklyn accent, it's hard to even tell this is the same actress that stole the screen and Leonardo DiCaprio's heart in "The Wolf of Wall Street." We do, […]