With a performance by Jay Z and Beyonce, a 34-couple marriage ceremony during Macklemore and Ryan Lewis' "Same Love," and an award show notorious for must-see beauty looks, the 2014 Grammys is sure to be one for the history books. Of all the red carpets during awards season, the Grammys is never the one to disappoint, and though there were a few stars noticeably missing from the step and repeat (ahem, Miley, Rihanna and Beyonce), this year's carpet delivered.
From Taylor Swift's gorgeous ponytail to rose gold ombre hair on Bonnie McKee, we've pulled the must-see looks from the Grammys red carpet. Take a look at our favorites (and least favorites) above, then tell us which look was your favorite in the comments below!
You need to see these looks from the Grammys red carpet!
Taylor Swift typically goes for a red lip and curls, so we were happy to see the singer switch things up a bit with a ladylike ponytail and a smokey eye.
Chrissy Teigen's tiny braid on the side of her head is a gorgeous take on the cornrow look that was popping up last year on celebrities like Cara Delevingne and Khloe Kardashian. Chrissy kept the rest of […]
Bonnie McKee arrived on the red carpet wearing the slicked back hair trend we saw on the spring runways and orange to rose gold to platinu ombre hair, essentially dropping viewers' jaws. We're already […]
Album of the Year nominee Sara Bareilles also tried going for a braided hairstyle, but she went a bit overboard with a few messy fishtail braids and one centered French braid on the top of her head.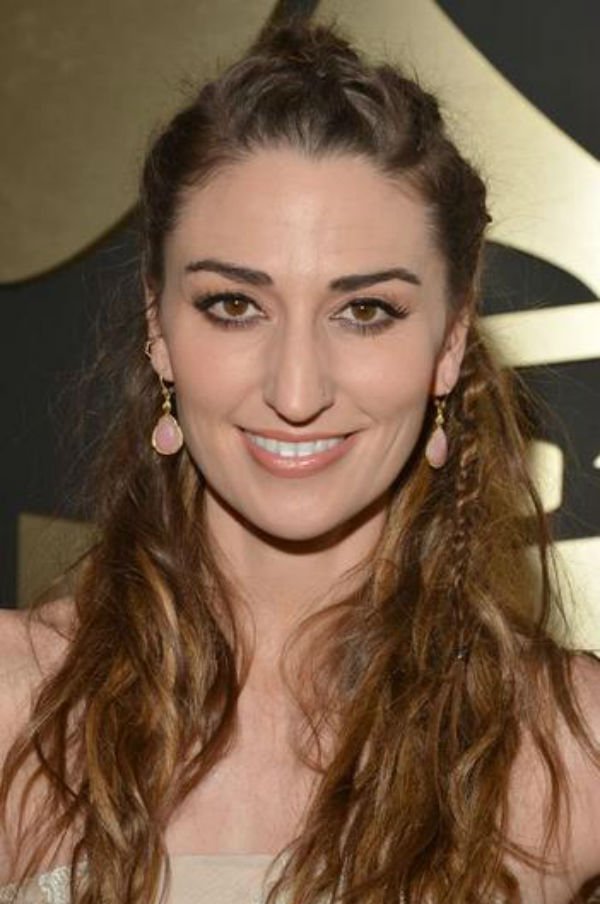 Mom-to-be Ciara is already glowing, wearing bronze makeup and sporting a cropped, blonde bob.
Sarah Hyland's gorgeous, feminine look blew us away. With a voluminous updo, structured brows and that gorgeous ruby lip, this look is one of our favorites of Sarah's.
At first, we weren't quite sure about Katy Perry's giant twisted ballerina bun, but once we saw her Valentino music note gown, we warmed up to the exaggerated updo. If there's any place she could pull […]
We're all for a little bit of teasing at the crown for extra volume, but Cara Quici took it way too far.
Paula Patton was so close to nailing this look, but the coifed up hair on top of her head just looks messy and, honestly, a bit crazy.
Rita Ora's platinum hair was styled into retro curls and paired with a smokey eye and nude lip. We wish she had a bit more color on her face, because she looks a bit washed out with no blush or lip […]