The lovely Elle Fanning has gotten me thinking about an important topic: I need to wear some cute stacked bobby pins in the front of my hair this weekend.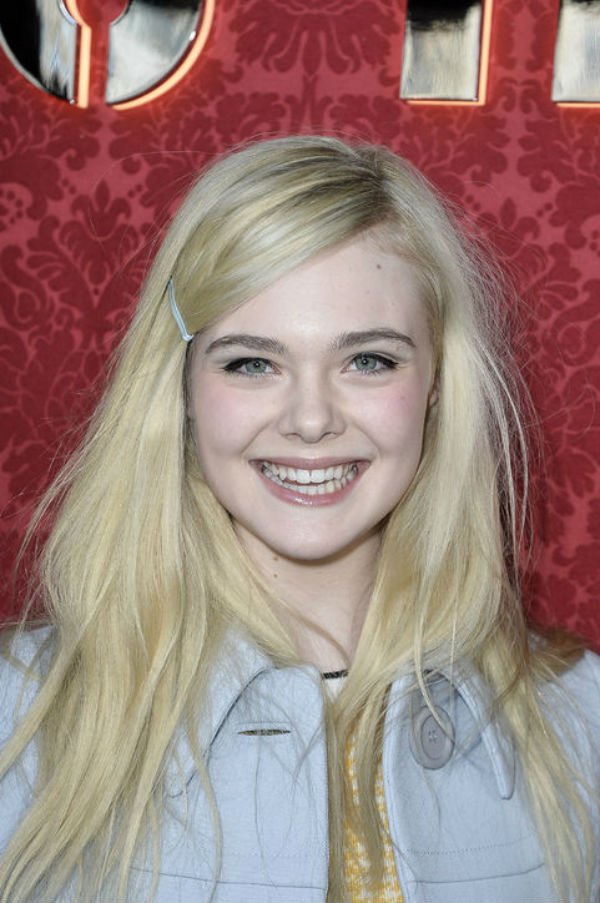 The ones she wore at the Miu Miu show in Paris yesterday were pale blue, to match her outfit (and play off her blue eyes too). She wore the same pastel pins while strolling on Rue Saint Honore in a spectacular grass-green coat—the combination of the two colors makes me think of spring and, more specifically, Easter. (Get a better look at her outfit in Fawnia's post over on Dressed.)
In fact, I think if we can all agree to wear pastel bobby pins for the next couple of weeks, spring will have no choice but to arrive sooner. Let's do it! Actually, they don't even need to be pastel, just a color that stands out a bit from your hair, for some pretty pop. Bumble and Bumble sells chic little white bobby pins (I own these but only now am feeling inspired to use them), or you can scout your nearest Sephora (ombre bobby pins!) or drugstore for similar ideas.