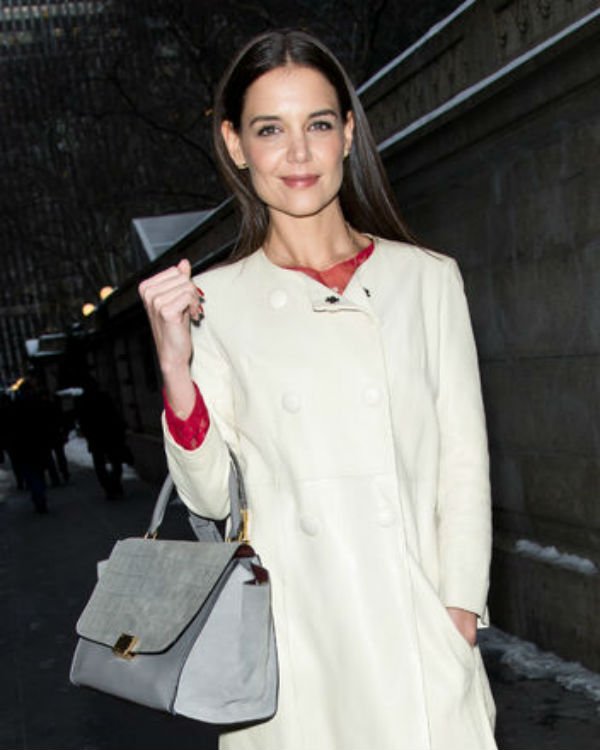 It's always sad when something we really like comes to an end—so today, let's all take a moment of silence to mourn the demise of Katie Holmes' clothing line, Holmes & Yang, which has survived four years as a well-received label on the New York fashion scene.
"The Holmes & Yang partnership has ended," a source told Page Six this weekend. And insiders say that Holmes' distance from her design partner, Jeanne Yang, who lives in L.A., contributed to the duo's business separation.
Sigh. We really liked the line while it lasted—it was simple and easy to wear, and it felt modern and timeless. Here are some of our favorite looks.
The perfect black and white sundress:
A long black dress-and-coat combo:
The design duo in happier times: