We all read Cosmo to get more tips for our makeup. But there are some tricks that professionals keep to themselves. Check out these awesome makeup tips to make your everyday life way easier.  Your way to be fabulous!
1. Blush For Your Face Type
Blush adds some freshness to your face. Learn how to apply it according to your face shape so you will avoid that Russian doll look. Your cheek bones will be happy to have some emphasize so experiment!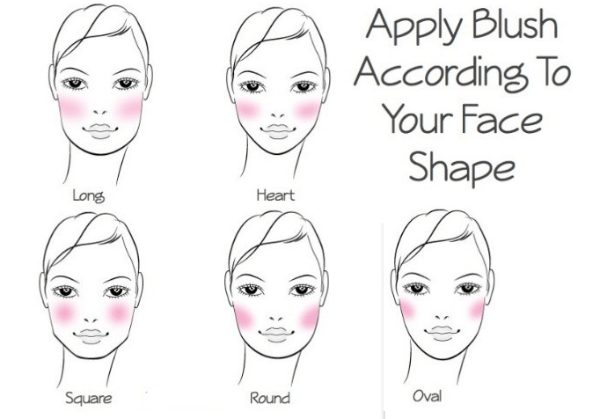 2.  Disguising Under Eye Bags
You can cover up your sleepless nights with this simple technique. Cover with highlighter just crease area  and add some darker shade foundation. And your eyes will shine!
3. Eye Highlights
If you want to create naturally beautiful eye makeup, try to use some nice highlights. Add lighter shades to inner area and right by the eyebrow. Always start with lightest colors and then move to darker shades.
4. Make The Best Of Your Eye Shape
The placement of your shades is as important as its color. If you want to create any illusion remember about your eye shape. This is both important for your shades and eyeliner. Check out these two technique pictures.
5. Make Eyes Appear Bigger
If you want to create an illusion of bigger eyes, simply grab a white pencil. Unlike dark eyeliner it widens the area around your eye making it bigger. This simple trick can make your eyes brighter in no time.
6. Make Eyeshadows Pop
You bought nice color shades but they look pale on eyes? Add some white base and your eyes will pop! Use white eyeliner before applying shades and you will look fabulous!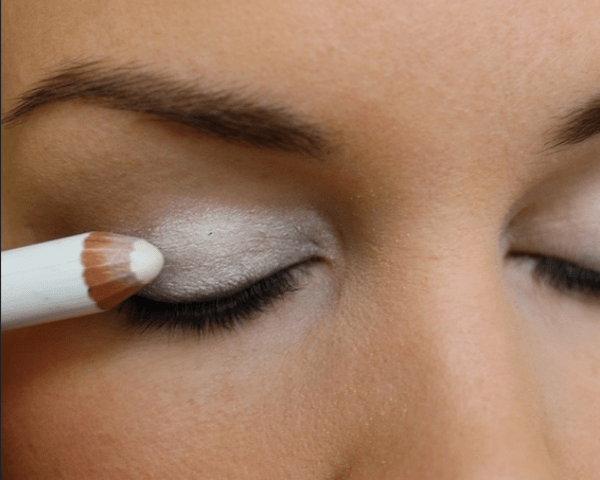 7. Lash Curling Secret
Make your lashes even curlier. Secret is to do double curl. Nice and easy.  It lasts even longer!
8. Secret Eye Lift
If you want to create illusion of higher arch, simply draw a line under your entire eyebrow. Blend it in with with your shades and you are ready to go!
9. Proper Contouring
Contouring when done right can make your face perfect. It's like applying Photoshop. Defining your cheekbones and jaw line, reducing the look of a double chin, minimizing a larger nose, and lifting sagging eyes. Everything is possible. Blending is the key for a natural look.
10. The Lip Cheat
If you don't have full lips like Angelina Jolie ,you can use this simple trick to make them appear larger. For a dramatic effect like your lips just outside of your natural line. Be careful, too thick – and you are clown!
11. Eyebrows & Face Shape
Your eyebrows can make your look even dramatic. When you create your eyebrow line – you create your look. Your face is unique but there are some basic tips that can make your face look softer.
12. Instant Eye Lift
To create this illusion draw an arch directly above your eyebrow and blend it with your finger. Your eye will look as it was lifted. Easy way to get fresh look.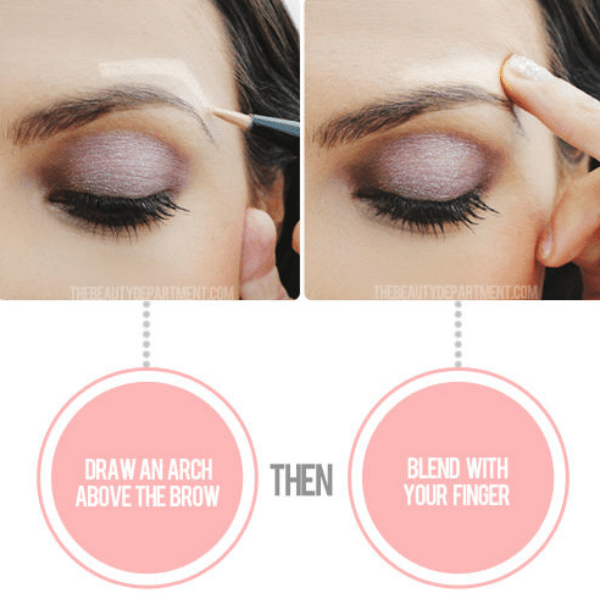 13. Soften The Line
Liquid eyeliner gives you more defined eyes but at the same time you should create some soft shimmering. Just add some metallic eye shadows over the liner.  Additionally you can hide some imperfections.
14. The 3-D Lip Effect
Adding some lighter color in the center of your bottom and top lip. Your lips will pop.  As simply as that.