We often purchase beauty products because of the pull quotes on the front of the packages touting the seemingly impossible results. Unless you're especially thorough, you skip the ingredients list on the back of the package – a crucial mistake made by many. "Secret Beauty Ingredient" is our way of finding those beauty ingredients that are becoming staples in the beauty world, or sometimes even better – beauty breakthroughs.
Besides being one of our favorite salad ingredients, mushrooms are incredible for your skin (when used topically). Anti-inflammatory properties in mushrooms help to reduce puffiness, redness, acne and eczema, plus they're rich in vitamin D which helps with discoloration. On top of all that, mushrooms help with oxidative stress, which is damage from free radicals, or all of the chemicals and environmental factors your skin takes in every day. All in all, mushrooms help to even out your skin tone and reduce and irritation happening, so they're good in our book!
Above, we've rounded up some of our favorite beauty products that contain mushroom as an ingredient so that you can start reaping the benefits! Take a look at our favorites then tell us which you'll be trying in the comments below!
Who knew mushroom was in so many beauty products?
This primer from Smashbox helps to erase fine lines and pores with a Chinese mushroom extract. (Murad Resurgence Age-Diffusing Serum, $74, sephora.com)
This clinical treatment for severe hair thinning has shiitake mushroom to protect the hair follicles. (Phyto Phytolium 4, $65, sephora.com)
This skin-firming serum from Murad has shiitake mushroom extract to help improve elasticity of the skin. (Murad Resurgence Age-Diffusing Serum, $74, sephora.com)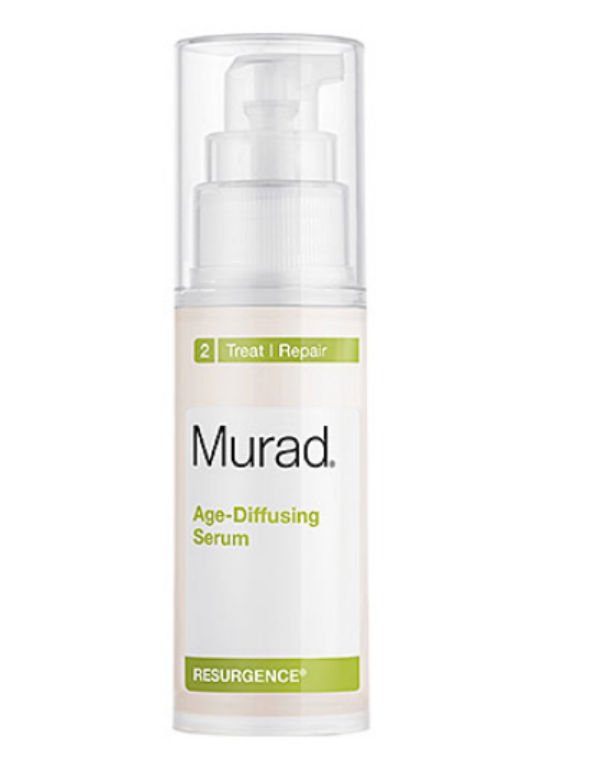 This lightweight treatment lotion helps to soothe, comfort and hydrate skin that is sensitive or reactive. (Dr. Andrew Weil for Origins Mega-Mushroom Skin Relief Soothing Treatment Lotion, $30, origins.com)
Aveeno's Daily Exfoliating Cleanser has microbeads and a shiitake mushroom complex to help smooth and soften skin. (Aveeno Daily Exfoliating Cleanser, $10, ulta.com)
AmorePacific's gel-textured toner helps to moisturize your skin and nourish it and soothe irritation with matsutake mushrooms. (AmorePacific Hydrating Fluid, $60,us.amorepacific.com)
Clinique's Redness Solutions Pressed Powder helps to reduce redness on the face and hides any broken capillaries you may have with the help of extracts of magnolia bark, mushroom and grapefruit peel. […]
This gentle yet powerful exfoliating treatment from Bliss removes any dead skin buildup while soothing and nourishing with the help of aloe and mushroom and extract. (Bliss Micro Magic Spa-Powered […]