We often purchase beauty products because of the pull quotes on the front of the packages touting the seemingly impossible results. Unless you're especially thorough, you skip the ingredients list on the back of the package – a crucial mistake made by many. "Secret Beauty Ingredient" is our way of finding those beauty ingredients that are becoming staples in the beauty world, or sometimes even better – beauty breakthroughs.
If you have an uneven skin tone or you need a bit of brightening, you may want to consider introducing oranges into your skin care routine. Packed with vitamin C and antioxidants, oranges work to combat free radicals which can dull your skin. Plus, when you consistently use orange on your skin, you'll notice a difference in any fine lines or puffiness happening, as they work as an anti-aging agent, too.
We've pulled together some of our favorite products with orange as a main ingredient so that you can experience the benefits for yourself. Take a look at the slideshow above, then tell us which products you'll be trying in the comments below!
Brighten up your skin with these orange beauty products!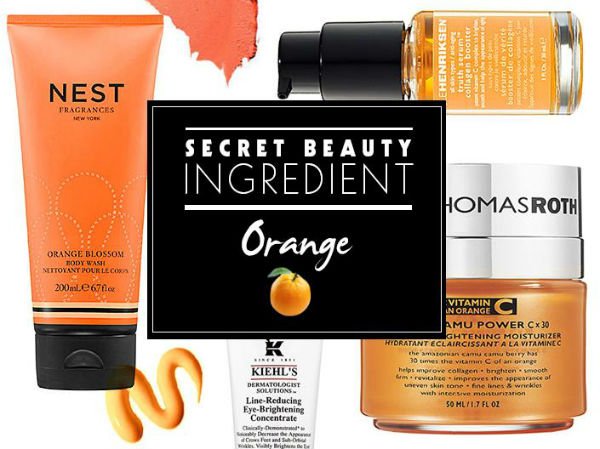 This cleanser from Clarins works to cleanse and tone your skin all in one step, plus the orange helps to balance your skin and restore radiance.
Clarins One-Step Facial Cleanser, $33, Macys.com
Do your eyes need a little TLC? These little eye pads are under $3 and they help to brighten and nourish your eyes with aloe and vitamin E.
A! Absolute! Cooling Eye Pad, $2.99, Drugstore.com
The best way to keep your hands hydrated is to throw a hand cream in your purse, and this blood orange option from Bliss is incredibly addictive.
Bliss Blood Orange Hand Cream, $8, Drugstore.com
The pure vitamin C in this eye cream from Kiehl's works to give your skin a youthful appearance, plus it soothes and brightens the area around your eyes.
Kiehl's Line Reducing Eye Brightening […]
One shower using this orange blossom body wash from Nest and your skin will be soft and refreshed.
Nest Orange Blossom Body Wash, $28, Sephora.com
Boost your skin's collagen and even up tone with this brightening moisturizer, which helps to smooth, firm and revitalize your face.
Peter Thomas Roth Camu Camu Power C X 30 Vitamin C Brightening […]
A brightening cream serum with vitamin C and antioxidants, use this Truth Serum to minimize lines and brighten your skin.
Ole Henriksen Truth Serum Vitamin C Collagen Booster, $48, Sephora.com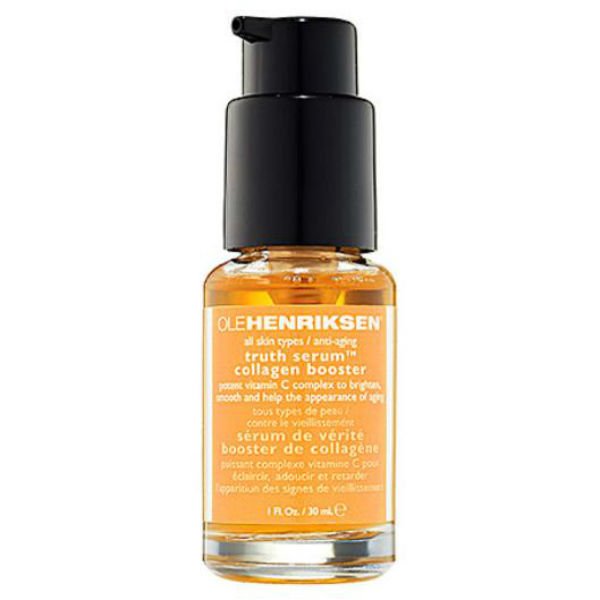 Exfoliate your face and brighten up your skin with this scrub from St. Ives, which is formlated without sulfates or parabens.
St. Ives Even & Bright Scrub in Pink Lemon and Orange, $4.29, Drugstore.com