Would you believe me if I told you this is a photo of Kim Kardashian?
Kim K. got this major make-under on last night's premiere of Oxygen's show Celebrities Undercover, hosted by Wendy Williams, Kim wore a curly wig, fake teeth, and prosthetic makeup that made her look completely unrecognizable—even to her own sister Kourtney, who appeared on the episode.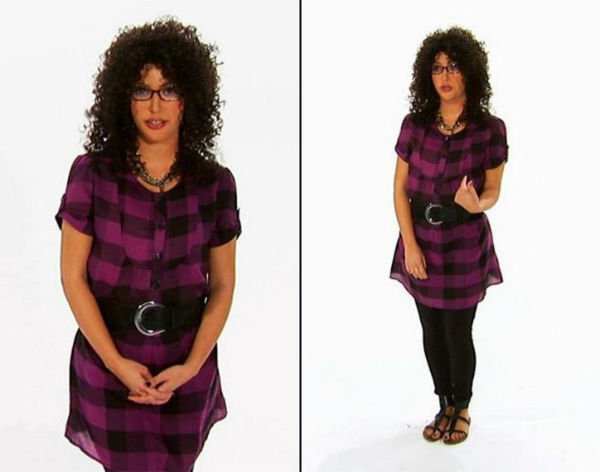 Here's what Kim looked like when the wig came off (but her cheeks still looked chubbier than their usual sculpted selves).
Pretty insane, right? Hair and makeup really do have some crazy-transformative powers. What do you think of Kim Kardashian's over-the-top aesthetic transformation? I wonder what it felt like to be NOT totally gorgeous for a couple of hours.