In the third episode of the third season, Shoshanna nearly out did herself with this four-bunned 'do at Hannah's 25th birthday party. There was an awkward conversation with Ray, Marnie basically bullied Hannah into singing musical numbers and Shosh was smoking (what the Eff?) but nothing could deter from how excellent this completely ridiculous hairstyle really was.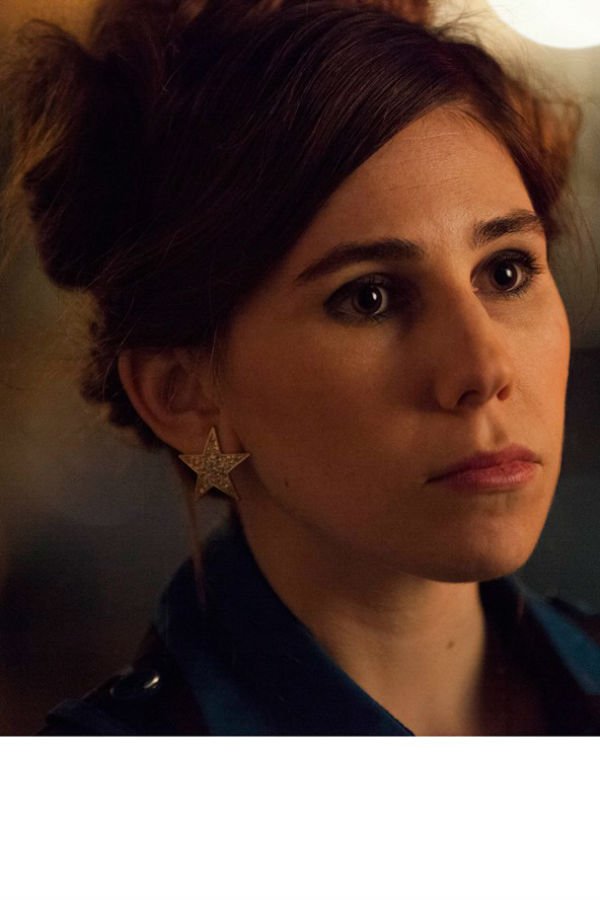 It was probably this side front-bun in season 2 which really confirmed for us that Sex And The City-obsessed Shoshanna Shapiro is actually a hair genius.
No style is too much trouble. Like the time Hannah threw a house party and Shoshanna turned up in an outfit and hairdo (complete with feather and netting fascinator) that wouldn't look out of place at a wedding/an episode of Mad Men.
We haven't done the French plaits down the side of the head thing since school. Thank you Shoshanna for bringing it to our attention once again.
Girl can even werk a top-knot. Sure.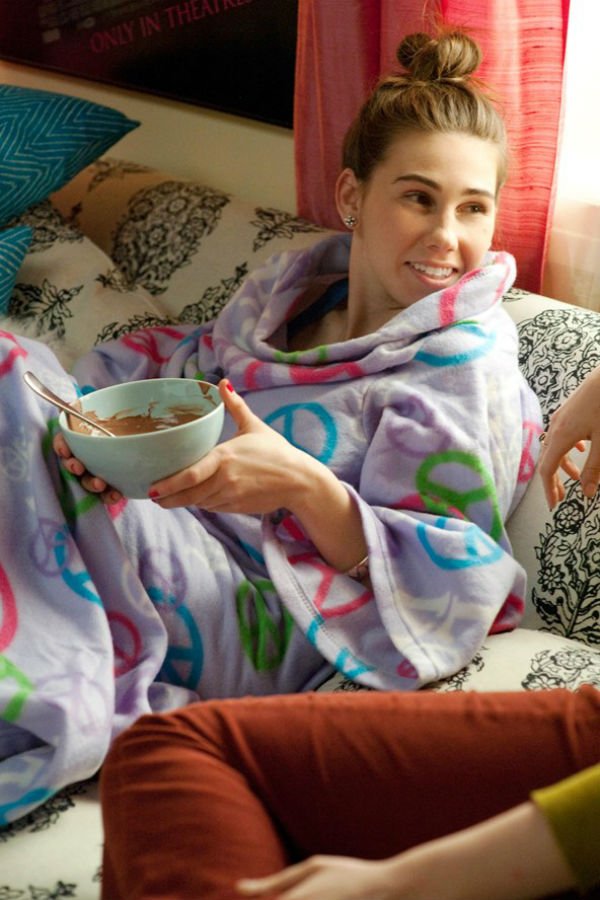 Another favourite was this 40s-inspired 'do. Yes. The cracks in her relationship with Ray were beginning to show but this was just a casual dinner and Shosh's old school Hollywood hair whilst gloriously out of place, couldn't help but deter us from the storyline. Another win for Shosh's follicles.
And because Shoshanna's ridiculously fab hairstyles need no occasion, this ornate style was for a day at college. Casual.
… And yet more excellent braiding… (She was just out shopping, FYI.)
While we love Shoshanna's slightly over-wrought-yet-brilliant up-dos, a rarely seen simple style in season 1 proved that Shoshanna's long and loose locks are pretty great, too.
A summit with her fellow girls in the GUM clinic in the first season also required seriously smooth, glossy locks. Natch.