The Best and Worst Dressed Celebrity of The Week: Ashley Madekwe and Bella Thorne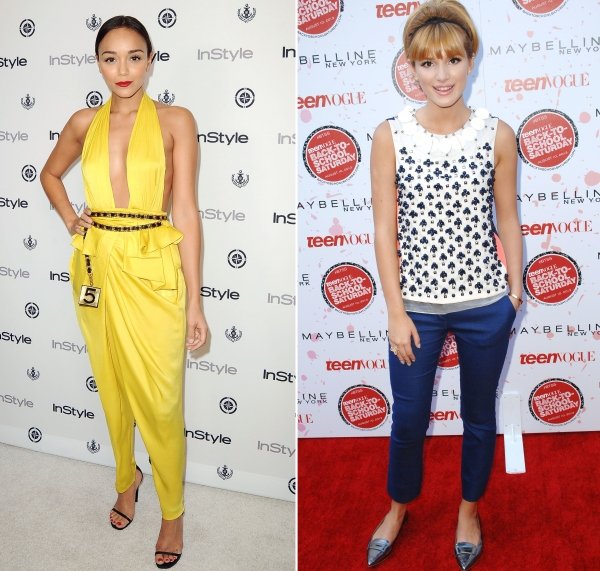 Check out our picks for the best and worst dressed celebrity of the week.
BEST:
Ashley Madekwe looked sleek in yellow at the 12th Annual InStyle Summer Soiree held at the Mondrian Los Angeles, California. The actress stepped out in a yellow Diane von Furstenberg Spring 2013 halter jumpsuit complete with a plunging neckline. She paired the look with a sexy Saint Laurent heels and a black Jimmy Choo clutch.
WORST:
Bella Thorne lands on our worst-dressed list this week for the look she sported at Teen Vogue's 2013 Back-to-School Kick-Off Event, held at The Grove in Los Angeles. Although we like the Diane von Furstenberg top the 15-year-old actress rocked, we're less impressed with how it's styled; tight pants, pointed silver loafers and a sculpted beehive do'