15 Ombre manicure
The Beauty Department shows us this simple and fun DIY mani perfect for warm weather!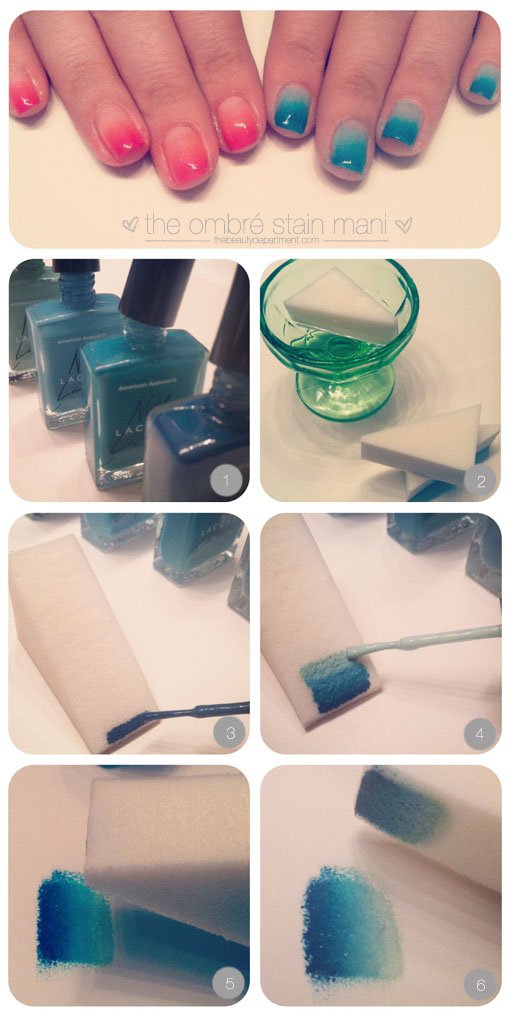 14DIY Gel polish remover
With some foil squares, cotton balls, and acetone, you can remove your chipped gel polish in minutes at home before going out.
13 Clutch touch up kit
For nights out, take a cue from this red carpet-inspired DIY solution. Use a contact lenses case to fill up on cream blush and foundation for a solution to the problem with tiny evening clutches!
12 Matte eyes
For a chic runway-inspired matte eye shadow look, use a highlighter pencil as an eyelid primer!

11 DIY Coconut and Rose Body Scrub
For the most delightful springtime body scrub, combine coconut oil, raw cane sugar, almond oil, and a rose into a mason jar for an affordable and fragrant scrub!
10 Colored lashes
The Beauty Department shows us a flashy and daring DIY look (perfect for nights out or wild parties!) using liquid liner!
9 Gingham check mani
A few strokes of nail polish on scotch tape and careful cutting will transform simple scotch tape into nail stickers to make the perfect gingham design to match all those shirts!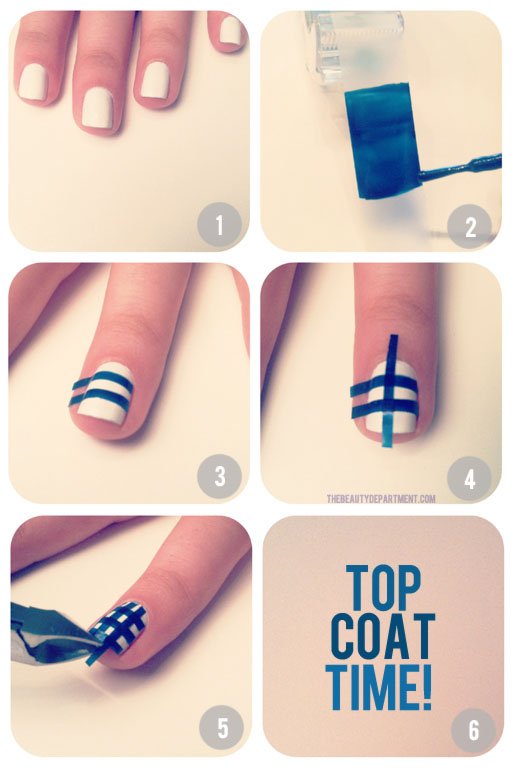 8 Rose gold eye shadow
Want that perfect rose gold eye shadow that's on the lids of red carpet beauties like Diane Kruger? Mix it yourself! A smart combo of cream and powder shadow will create the perfect rose gold look!
7 Glitter polish
Sometimes, the best kind of glitter nail polish is the one you can make yourself! Make one for yourself in every color of glitter you want!
6 DIY Gel liner
Want to try out a gel liner but can't seem to master that tricky, fussy little brush? Try this trick: hold a regular kohl liner pencil under a flame and after it cools down, apply it!
5 DIY Lash look
Overwhelmed by those long, thick, and outrageous looking false lashes but still want the celebrity look? Take cue from this guide to applying false lashes at home from The Beauty Department.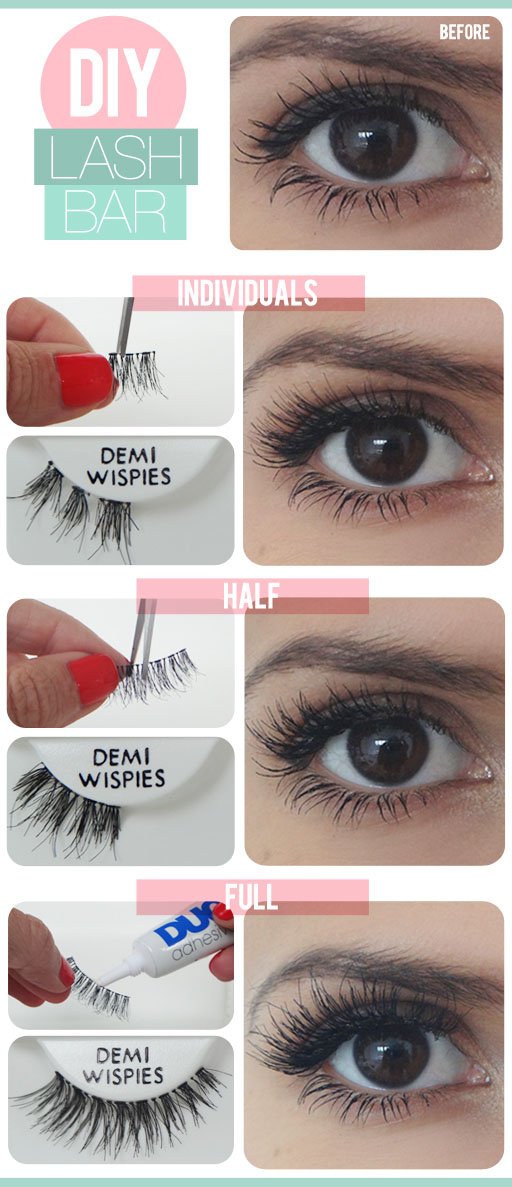 4 DIY Lip color
Ever wonder what to do with the rest of the lipstick stuck in the tube after you've hit the plastic rim? Scoop the colors out and melt it together to create a custom shade!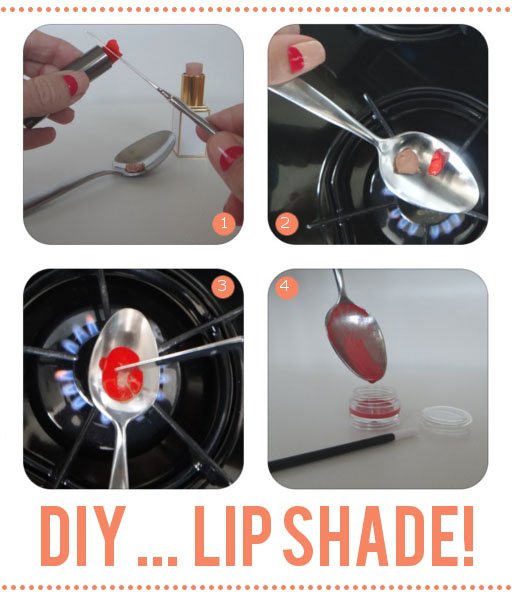 3 Nail stickers
The easy way to give yourself an artsy and chic mani without using various nail art tools is to create DIY nail stickers using polish and scotch tape!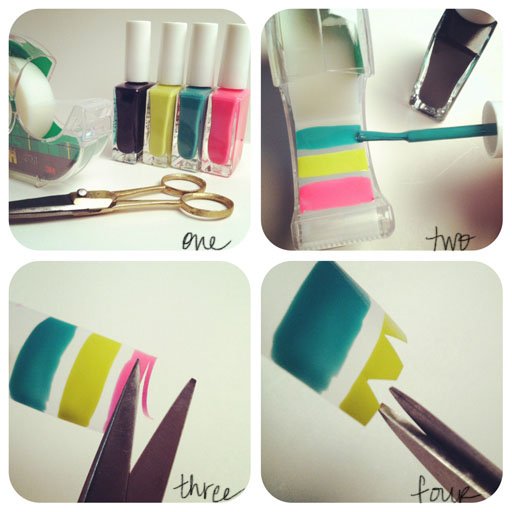 2 Sugar scrub
The classic DIY kitchen friendly makeup hack always involves sugar, which is a fantastic natural exfoliant. Take half a cup of brown sugar, three tablespoons of olive oil, and a few drops of water to make a great natural all over body exfoliator.
1 DIY Lip Smoothie
A simple solution to cracked and flaking lips is this DIY lip scrub that involves merely brushing lip balm on your lips to exfoliate and moisturize at the same time.